Tanya Frances (Millstein) Palmer
Published November 9, 2021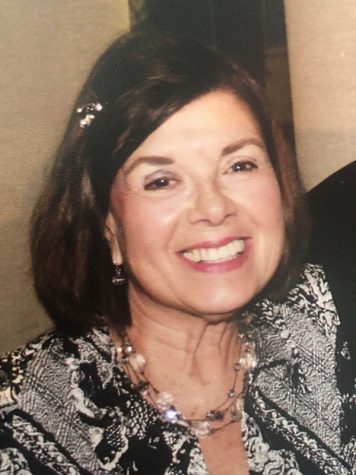 Tanya Frances (Millstein) Palmer passed away peacefully on November 7, 2021, surrounded by her immediate family including her husband of 55 years, Stanley Palmer. Tanya was the mother of Karen (Jeffrey) Bland and Laurel (Harold) Miller and grandmother ("Tanny") to the group she referred to as the "great eight" – Kyle, Claudia, Kirby, Charlie, Rory, Sawyer, Georgia, and Coco.
Tanya was born on July 19, 1938, and raised in Jackson, Mississippi. She was the loving daughter to the late Sam and Florence Millstein, dear sister of the late Maxine (the late Joe) Harris, Perrye (the late Julian) Lewis, and the late Sam (Connie) Millstein. She loved her role as Aunt Tanya to their kids: Anne Dee, Jack, Maury, Randy, Pam, Alan, Todd, Martin, Chris, Sara, Lou Anne, Amanda, and Joshua.
Tanya graduated from the University of Alabama in 1960 and landed a job in the Macy's training program in New York where she met Stanley. They married in 1966 and relocated to St. Louis, Missouri, where they put down strong roots in Clayton. Tanya built a freelance career in P.R. and advertising, working with dozens of local companies and non-profits. But her true passion was family and fun. She was always the one to plan the annual river float trip and grab a group to attend a big-name concert or event. She held season tickets to the St. Louis Rams and Cardinals and was a true lover of all sporting events. However, her biggest joy by far was her family – from planning and hosting great family reunions to regular girls New York trips to seeing the world with her beloved Stan to supporting her grandkids all of whom she loved so very much.
She was a treasured friend and will forever remain in the hearts of those whose lives she touched. She will be forever missed, forever loved, and forever cherished by all who knew her. May her memory be a blessing to all of us.
A private funeral service will be held followed by a Shiva (for fully-vaccinated family and friends) at various times beginning Wednesday, November 10 through Saturday, November 13. Contributions in her memory may be made to Autism Speaks or to the charity of the donor's choice. Please visit www.bergermemorialchapel.com for more information.
BERGER MEMORIAL SERVICE