Susan Fadem
Published September 6, 2022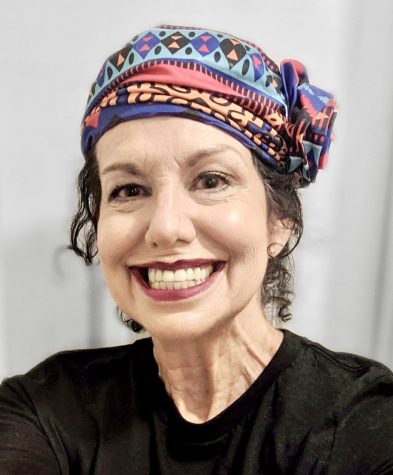 Susan Fadem, September 3, 2022. Age 73. Pioneering career woman, veteran journalist, award-winning writer, author, movie facilitator, discussion catalyst, jewelry designer, St. Louis icon, and friend to all. After valiantly living with stage IV melanoma for over a year, Susan died peacefully with her daughters by her side, her hands gently folded in theirs, and her heart full of gratitude.
Beloved wife of the late Richard Andersen and the late Rod Fadem (father of her daughters); extraordinary mother of Kimmie (Ray) Donlon and Michelle (Josh) Kashinsky; glorious "Gaga" of Rosie and Fiona Kashinsky and Cecilia Charlotte Donlon; cherished sister of Mark (Audrey) Sherman, and Wendy (Mike) Flotken; adored aunt of Diane (Michael) Packman, and Bryan Fadem; loving great aunt to Amanda (Michael) Stein, Josh (Allison) Packman, Ben (Aviva) Packman, Cynthia (Sharon) Fadem, and Michael Fadem; and dear daughter of the late Charlotte and Nat Sherman.
Susan was an ebullient and ever curious soul with vibrant energy and "unsinkable optimism." Known for her radiant Mary Tyler Moore smile and boundless sense of adventure, she was a self-described "joy-filled, true-blue proponent of rejoicing" who was the life of every party—most of which she threw!
Susan was a fan of "cultural arts extravaganzas," afternoons of exchanging ideas, and "all-day birthday / potluck bashes." A beacon for inclusion, she was often described as "the glue" that bonded her multitude of communities, including the beloved Movie Salon she founded 20 years ago and the Thinking Women's Book Club (whose members are affectionately known as "Bookie Sistahs") she co-founded in 2003. 
After the recurrence of her melanoma, she wrote, "Life is sooo sweet, fulfilling. Brimming with boundless wonder and still uncharted appreciation that only seems to deepen with time."
A funeral will be held on Friday, September 9, at 11:30 am at Bellerive Garden & Cemetery (740 N Mason Rd, St. Louis, MO 63141) followed by Shiva at 3:00 pm at Congregation Temple Israel (1 Rabbi Alvan D Rubin Dr, St. Louis, MO 63141). Susan's name will be read during Shabbat Services at 6:30 pm. To honor her vibrant life, please wear the spirited colors that always adorned her signature head scarves.
In lieu of flowers, donations may be made in Susan's memory to the OLLI Scholarship Fund of the Osher Lifelong Learning Classes at Washington University, which nourished her insatiable quest for knowledge up until her final week of life.
A Rindskopf-Roth Service