Steven Stiffelman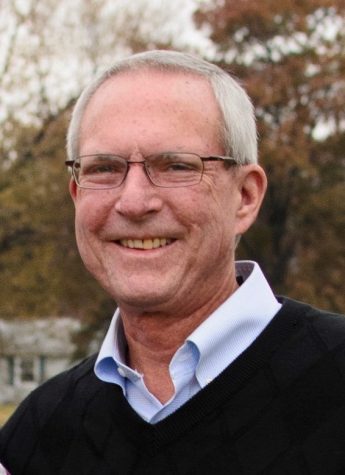 Steven Stiffelman, May 10, 2022
Beloved son of the late Jeanne and the late Dave Stiffelman. Loving husband of Deborah "Debbie" Stiffelman; dear father and father-in-law of Erin Heckendorn (Colby), Andrew Stiffelman (Lauren) and Lauren Denning (Alex); loving grandfather of Audrey and Finn Heckendorn, Skye Stiffelman and Nora Denning; dear brother of Alan Stiffelman (late Tema), Bob Stiffelman (Jodi) and Larry Stiffelman (Sally); dear brother-in-law of Jack Campbell, Patrick Campbell (JoAnne), Mary Beth McCarroll (Ed), Margaret Campbell, Ted Campbell (Julie) and Edith Campbell; special uncle, great-uncle, cousin and friend to so many.
Steve was born in St. Louis, Missouri on June 27, 1952. Growing up in Clayton, he spent summers with his brothers at the pool; lifeguarding, swimming, playing water polo, refereeing, and later on was a swimming and water polo coach. Steve graduated from Clayton High School in 1970 and graduated with his Master's Degree from Webster University in 1977. Steve worked for over 40 years for St. Louis County Justice Services.
In 1978, he met Debbie while walking his golden retriever, Lonnie, and her dog, Tara. Together, they had three children and many, many more golden retrievers. Steve played an active role in his kids' lives, from coaching them in softball and baseball, to watching them at swim and dive meets, and dance and cheerleading performances.
Steve loved spending quality time with his family and planning vacations where they could all be together. They traveled everywhere, from Disney to New York to Mexico, Arizona, California, Washington DC, cruises to the Caribbean, and so many more wonderful places.
Of all the vacations the family took, Steve loved Florida beaches the most.
After his 3 children graduated from Mizzou, Steve and Debbie went on to have many wonderful trips to Europe and the U.S. National Parks.
Despite his illness, Steve was able to see the accomplishments and successes of his children, both in marriage and professionally. Steve was a kind and passionate man who found joy in the small things.  He was a lover of great music, Seinfeld, and always finding a good deal.
Above all, Steve's biggest love was his family. He spent his retirement doting over his four beautiful grandchildren, Audrey, Finn, Skye, and Nora. Their laughter, smiles, milestones, and adventures brought him so much joy. Steve brought so much love to his family and friends and will be greatly missed by everyone in his life.
Steve's family would like to thank Dr. Murali Chikinala and his team of nurses as well as the many other Washington University physicians who provided exceptional care over the past several years.
Graveside service Friday, May 20 at 10 a.m. at Bellerive Gardens Cemetery, 740 N Mason Road. Memorial contributions preferred to the National Scleroderma Foundation, 300 Rosewood Drive, Suite 105, Danvers, MA 01923 or the Pulmonary Hypertension Association, 8401 Colesville Road, Suite 200, Silver Spring, MD 20910. Please visit bergermemorialchapel.com for more information. BERGER MEMORIAL SERVICE.