Steven Fredrick Tockman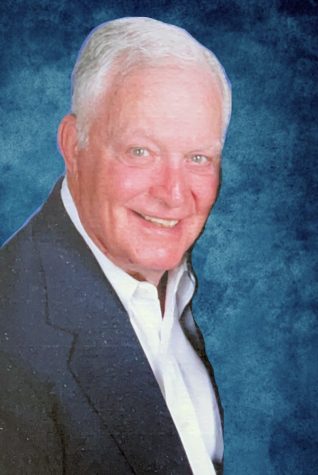 Steven Fredrick Tockman passed away surrounded by his family on July 15, 2022, at the age of 86. Steve was married for more than 65 years to his high school sweetheart and the absolute love of his life Marcene (nee Schwartz) and is survived by his 3 sons and their wives Craig and Mindy, Robert and Joyce and Gary and Laura as well as his Grandchildren Sydelle (Dylan) Gray, Selia, Andy, Devin, Mallory, Julian and Liam. He has a surviving sister Michelle (Stephen) Pine and was preceded in death by his brother Ronald.
Steve was born on March 16, 1936, and is the son of the late Ruben and Gertrude Tockman. He graduated from University City High School in 1954 where he was active in baseball, football and wrestling. After enrolling at Washington University for a semester, Steve enlisted in the Marine Corps in 1955 and reached the level of sergeant. After completing his service, he worked with his uncle in Boston, MA in the insurance business before returning to St. Louis to begin a long career in the automotive business. In 1963, he opened Steve's Mobil (eventually becoming Steve's Sunoco) at Olive and Dielman in Olivette, famous in St. Louis for the soap suds in the city fountain on the corner. He left the service station business to become Director of Sales for Chart Automotive  until his retirement. In his retirement years he enjoyed his time as a shuttle driver for Lou Fusz.
Steve was an active volunteer and past president of both the B'nai B'rith St. Louis Chapter and Creve Coeur Days. He received an award as the 1st chairman and originator of the B'nai B'rith fundraiser called "Guardian of the Menorah". He was also a past president of the Cornerstone Masonic Lodge. He was an active coach for his boys Baseball and Hockey teams, he loved playing softball and golf, loved to travel with his wife and dear friends and he was a great fan of the Cardinals and Blues. His greatest joy was his grandchildren who surrounded him with love until his final days.
Funeral service Monday, July 18th, 10:00 AM at United Hebrew Congregation, 13788 Conway Road at Woodsmill (141). No visitation prior to service. Interment Chesed Shel Emeth Cemetery-White Road. Visit bergermemorialchapel.com for more information. In lieu of flowers please send donations to Camp Rainbow, Jewish Women International or the St. Louis Strutters.
BERGER MEMORIAL SERVICE