Stanley "Stan" Sheldon Feldman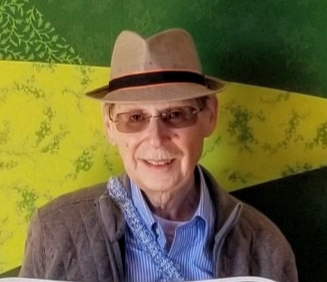 Stanley "Stan" Sheldon Feldman, February 4, 1955 – May 8, 2021
Stan, beloved husband of Susan Gale Ratner and devoted father to Tanya Feldman Petro, passed away peacefully Saturday afternoon after battling a deteriorating health condition for the last 15 years. Born and raised in Montreal, Quebec, he was the middle child of the late Sylvia Zeldman and late Harry Feldman; he is survived by his sister Sharon Soiffer and brother Kenny (Paula Schwartz) Feldman along with two nieces and a nephew; cousins Issie and Thelma Malamud, all residing in Montreal.
Like most boys his age Stan spent his youth playing ice hockey on frozen lakes and street hockey which created a life-long love of following the NHL and rooting for the Blues, Oilers and Flames. He enjoyed many winter sports including snowshoeing, ice skating and cross-country skiing and became a Cardinals fan and collector of the team's memorabilia. After receiving his degree in computer science from McGill University in Montreal, Stan spent his entire 42-year career as an information systems professional spanning multiple industries. At the same time as he began his career he met and married Susan. During their 42 years of marriage his career took them to various cities in the USA and Canada, finally settling in St. Louis in 1995.
In 1997 Stan and Susan travelled to St. Petersburg, Russia to adopt their daughter Tanya. Stan enjoyed many activities with his daughter including learning how to blow the shofar, ice skating, fishing, attending Cardinals games, watching movies and volunteering at her religious school.
Stan loved travelling, most recently relishing a trip he and Susan took to the Maritimes. He was a "foodie" with a strong sweet tooth and loved to cook and dine out. Stan volunteered on his neighborhood's association board for 18 years, including serving as president for 16 years. He was an avid fisherman and played in a bowling league. Stan was also an accomplished poker player and enjoyed teaching others.
Stan was happiest when he was surrounded by good food and friends. His dry sense of humor was appreciated by his family, friends and co-workers and will be sorely missed by all who knew him.
Private services were held.  Memorial contributions preferred to the Harvey Kornblum Jewish Food Pantry.  Visit bergermemorialchapel.com for more information.
BERGER MEMORIAL SERVICE