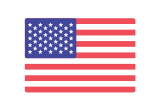 Sidney Kayman, March 24, 1928 – August 31, 2023
Sidney Kayman passed away peacefully at the age of 95 on August 31, 2023. He is preceded in death by his beloved wife and son, Suzann Senturia Kayman and Brian Kayman. He is survived by his devoted daughter, Frances Kayman, his cherished grandsons, Brett (Sarah) Kayman and Joseph Kayman, his dearest daughter-in-law, Lori Kayman and his precious great-granddaughter Kate Kayman. He is also survived by his treasured nephew and nieces, Steven Kayman, Missy Kayman, Leah Rosenzweig and Nancy Mohr.
Sidney was a proud Navy veteran, stock car racer, tradesman and family elder. His was a long life, well lived. He will be missed by all who knew and loved him.
Graveside service Tuesday, September 5, 11:00am at Chevra Kadisha Cemetery, 1601 North and South Road, St. Louis, MO 63130. Contributions in his memory may be made to the Jewish Federation of St. Louis, 12 Millstone Campus Drive, St. Louis, MO, 63146 or to the Disabled American Veterans, 9700 Page Avenue, Suite 101, RM#1-096, St. Louis, MO, 63132.
A RINDSKOPF-ROTH SERVICE