Shirley Gubin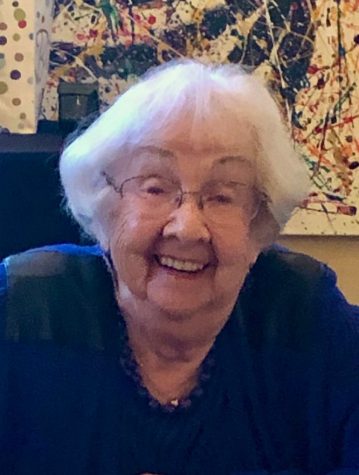 Shirley Gubin, March 29, 2022
Shirley was the daughter of Cecile and Morris Peker and the widow of Stanley Gubin. She immigrated to the U.S from Poland in 1939, when her family missed the last ship back to Europe after visiting the World's Fair in New York City. Shirley, her parents, and her three siblings soon moved to St. Louis to join her aunt and uncle, Abe and Libby Schwartz, who lived in Rolla, MO.
Shirley attended Soldan High School, and married her best friend Edith Gubin's brother Stan soon after graduating. She worked for many years in the grocery store she and Stan started together, while raising her children, Barry and Phyllis, as a working mom. After the store was sold in 1974, Shirley began working at Dillard's Department Store in Misses' fashion. She soon became the top salesperson in the Liz Claiborne Department, where she worked until her retirement. At that point, she and Stan moved to Sun City West in Arizona. Stan and Shirley loved living near their grandchildren and participating in their lives, loved volunteering at Beth Emeth Synagogue, even having a Bat Mitzvah in her 70's, and enjoyed being a Dillard's retiree. She and Stan made many friends and had a great final chapter in their lives. 
She leaves her sister, Ivonne Philips (late Marlowe) of Denver, son Barry Gubin (Jill) of St Louis, daughter Phyllis Bern (Ross) of Scottsdale, AZ. grandchildren Dayna Anderson (Zak), Justin Bern (Katie), Lauren McCune (Chris) and Staci Meltzer (Travis), Allison and Joanna Gubin. She leaves 9 great-grandchildren, Madelyn, Levi, Miles, Maerin, Ellis, Ezra, Oliver, Isaac and Shay. Contributions to Congregation Beth Emeth, 13702 W. Meeker Blvd. Sun City West, AZ. 85375.