Sanford  "Safe" Weissman
Published January 5, 2023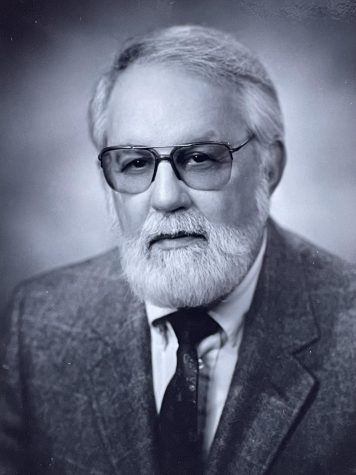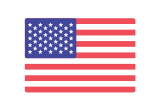 Sanford  "Safe" Weissman, 98, passed away in his hometown of St. Louis, MO, January 2, 2023, surrounded by loving family. 
"Safe" was born in St. Louis on March 12, 1924, the youngest of seven to the late Samuel Weissman (born 1883 in Russia) and Sarah Julia Rosinsky (born 1887 in Lithuania/Russia). He was preceded in death by his siblings Selma, Dorothy, Daniel, Leona, Jane, and Jerome.
A lifelong St. Louisan, he graduated from Soldan High School and St. Louis University.  Immediately after graduating from high school, Safe began military service as an Army rifleman in the 359th Infantry in the 90th Division. In WWII he saw action in the Rhineland, the Battle of the Bulge (Ardennes Offensive), and Central Europe. He was wounded in Luxembourg and was briefly hospitalized before returning to action. Sanford always deflected conversation about his wartime in Europe; the family discovered his commendations only after receiving his official Army record showing that he was awarded three Bronze Stars and a Purple Heart for his service.
Safe began his career working for the City of St. Louis before his long career as a synagogue administrator at Temple Israel. He was a founding member of the B'nai B'rith Harrison-Eagle Lodge. In retirement, Safe continued to support his community, volunteering at the Missouri Historical Society. He loved his hometown and supported the zoo, art museum, Muny, Shaw's Garden and the Cardinals. In later years, he spoke of his surprise meeting soldiers who grew up without parks or museums or zoos.
He was preceded in death by his wife, Audrey "Honey" Weissman, née Schuman.  He was a devoted caregiver to his wife later in life as she contended with chronic medical conditions. Sanford was a devoted father to his three daughters: Paula Weissman (the late Joseph Sadowsky), Susan (Gary) Rundblad and Debra Weissman (Frank McAlister). He was a dear grandfather to Janine Rundblad, Barrett (Anne Phelps) Rundblad, Scott (Abigail) McAlister, and Elizabeth McAlister; and a cherished great grandfather of Miles and Audrey Rundblad and Jayden and Bodie McAlister. He was a loving companion to Lucille Goffstein and her son Gilburt.
The origin of his nickname "Safe" remains an enigma; no definitive explanation was ever discovered although there were several theories. His family and friends remember him for his dry wit that left the recipient either grinning or groaning or both.  He is also remembered for his kind, gentle nature and loyalty to friends and family. He quietly lived and acted with love.
A graveside service will be held at Beth Hamedrosh Hagodol Cemetery, 9125 Ladue Road on January 6, 2023 at 11:30am. A reception will be held after the service at The Mansions on the Plaza, 8300 Delmar Blvd, St. Louis, MO 63124. Memorial contributions may be made to the charity of your choice. 
The family wishes to express their deep appreciation to the doctors, nurses and staff at the Veterans Administration at John Cochran and Jefferson Barracks and Mercy Hospital for their excellent care for Safe. Special heartfelt thanks go to the caregivers at Brightstar who provided exceptional personal attention for Safe in his home over many months.
A RINDSKOPF-ROTH SERVICE