Sanford Jay "Sandy" Spitzer
Published January 5, 2023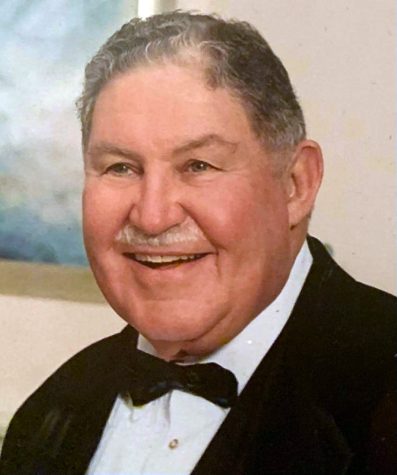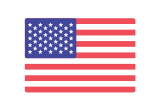 Sanford Jay "Sandy" Spitzer died peacefully surrounded by family on Thursday, January 5, 2023.
He is survived by his wife of 71 years, Gloria (nee Fishgoll) and their four children, Linda (Richard) Gavatin of St. Louis, Dr. Michael (Rita) Spitzer of Laguna Niguel, CA, Dr. Sheryl (Jeff) Spitzer-Resnick of Madison, WI and Jeffrey (Rabbi Miriam) Spitzer of Scranton, PA. The couple also have eight grandchildren, Amy (Geoff) Anfuso of Laguna Niguel, CA, Sarah (Nick Spicer) Spitzer of Santa Monica, CA, Brad (Caroline) Spitzer of Long Beach, CA, Rabbi Rafi (Rachael Besser) Spitzer of Niskayuna, NY, Gabriella (Sandy Johnston) Spitzer of Boston, MA, Leora Spitzer of Ithaca, NY, Joshua Spitzer-Resnick of Minneapolis, MN and Arielle Spitzer of Scranton, PA. They also have eight great-grandchildren, Carson and Kaitlyn in Laguna Niguel, Ellie, Jonah and Zakai in Niskayuna, Shane and Dean in Santa Monica and Asher in Long Beach. He is also survived by a sister-in-law, Elaine (Ronald,z"l) Lending and brother-in-law, Herbert (Adrienne,z"l) Sobelman, both of St. Louis and close cousin Lottye (Bobby) Lyle of Dallas, TX, special friend Susan Kelter, numerous cousins, nieces, nephews and friends. Sandy was predeceased by his brother Norman (Bette) Spitzer and his sister Adele (Melvin) Roman.
Sandy graduated Washington University with a degree in Business Administration and was a BMOC (Big Man on Campus). He was very active in his fraternity, Pi Lambda Phi and served as Treasurer, Vice-President and President. He also served on the Interfraternity Council and was Vice-President of Hillel. He co-chaired freshman orientation and was honored by ThurtenE and Scabbard & Blade. As a member of ROTC, he also graduated as a 2nd Lieutenant. Sandy continued his service in the Army Reserves and retired as a Lt. Col. after a total of 20 years.
After college, he married his high school sweetheart, Gloria. After serving two years active duty, he returned to St. Louis and worked in the family finance business as the executive vice president, expanding the company to 15 locations and then selling the company in 1967.
He then went to work with Mark Twain Bank where he was an executive opening new accounts. The company grew and he became a senior vice president helping to open new branches on Ladue Road, Creve Coeur, and downtown. After multiple acquisitions, Mark Twain banks eventually became part of US Bank. He retired in 1999.
Sandy's winning personality helped him maintain lifelong friendships from his childhood, college and his fraternity, golf, bridge and social clubs (including the "Odd Couples"), friends he made through business and even his children's friends.
He was an avid golfer and bridge player and recently became a life master. He loved attending and watching sports games and golf events. He and Gloria were big Cardinals fans. They loved traveling, especially cruising, which he shared with his family.
Sandy Spitzer led when leadership was needed. He co-chaired all of his college reunions. He served as President of the Missouri Consumer Finance Association. He served on the United Way's Management Assistance council. He was elected alderman of the city of Crystal Lake Park where he and Gloria lived.
He co-created the CUREator's Society for the local American Diabetes Association as a fundraising campaign. He later served on its national board and solicited one of their largest donations ever. At the behest of his Rabbi, Bernard Lipnick, he chaired the local campaign for the Jewish Theological Seminary of America in New York and was so successful that he was asked to serve on the Chancellor's Council and the Board of Overseer's of the Rabbinical School. He and his wife Gloria and sister Adele Roman  founded the Rabbi Bernard Lipnick Foundation for Conservative Judaism at Congregation B'nai Amoona which he co-chaired with Gloria.
Among the numerous honors he has received was the Big Pi award in 1992 by Pi Lambda Phi fraternity for Community Service.  In 1993, he was given the President's Award by the Missouri Affiliate of the American Diabetes Association and in 1999, he was awarded the Addison Scoville Plaque by the National Diabetes Association for outstanding volunteer service. Although he had previously been a strong believer in public school education, he grew to value day school education and was honored with Gloria in 2010 by the Solomon Schechter Day School with a distinguished service award.  In 2014, he was honored by Lift for Life Academy along with Gloria with the Founder's Award. That same year, they were also honored as the Bride and Groom of the Torah by Congregation B'nai Amoona.
To really know Sandy, you need to know about the values that guided his life. Most came from his parents, Margaret(z"l) and S. Barney(z"l) Spitzer and from his in-laws, Lillian(z"l) and Eugene(z"l) Fishgoll, who he also called Mom and Dad. More than anything, family means everything.  He and Gloria have made sure that even though their family of multiple generations is spread around the country, they are all close.
Education was of paramount importance, and not just book learning, but taking opportunities to grow and change. He was also raised to believe firmly that all men and women are created free and equal. That served him well in the service, in business and in all his life. Sandy believed in living an honorable life and doing things for family, in business and the community in the best way possible. And, finally, Sandy and Gloria were both raised to give back, both with their time and with their treasure. One of Sandy's favorite quotes was by Winston S. Churchill, "We make a living by what we get. We make a life by what we give." There is no doubt that Sandy Spitzer led quite a full life. He was truly loved and will be missed by many.
Funeral service, Monday, January 9, 1:00pm at Congregation B'nai Amoona, 324 S. Mason Rd. with military honors and interment to follow at B'nai Amoona Cemetery, 930 North and South Rd.  No visitation prior to service.  Family requests attendees to wear a mask.  The link for the live stream at Congregation B'nai Amoona is as follows
https://boxcast.tv/view/sandford-spitzer-funeral-icgsiqpchhegjj9tzelt
For the Zoom Service during the interment please use the following link https://us02web.zoom.us/j/83110633395?pwd=empLTTk2ekYyOGpVQVR0THFVdXp2QT09
Sandy and Gloria were quiet philanthropists supporting many organizations without fanfare. They particularly supported underprivileged youths, seniors, education and health related causes. In lieu of flowers, please consider making a contribution in his memory to Lift for Life Academy (1731 S. Broadway, 63104), Covenant Place (8 Millstone Campus Dr., 63146) or Evelyn's House (1000 N. Mason Rd., 63141), the hospice which Sandy and Gloria supported and where Sandy spent his final days. The family is most grateful for the incredible loving and supportive care by the entire hospice staff at Evelyn's House.
A RINDSKOPF-ROTH SERVICE