Samuel J. Broh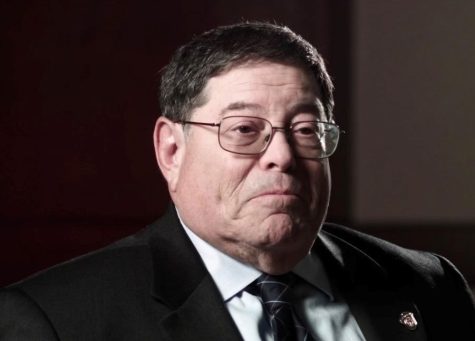 Samuel J. Broh, April 18, 2023
Passed away on Tuesday, April 18, 2023 after a long illness. Sam was born in St. Louis on October 14, 1945 to Janet and Harry Broh. He graduated from Clayton High School in 1963 and the University of Missouri in 1967. While at Mizzou, Sam was a proud member of the Zeta Beta Tau Fraternity. After serving in the Army based on Okinawa, he entered Emory University. After graduation, Sam moved to Huntington, West Virginia to join his father in the Coca-Cola bottling and distribution business. He eventually returned to St. Louis where he was engaged in the bottled water business. Sam served as the Secretary-Treasurer and Executive Director of the Central States Bottled Water Association from 2009 until his death.
While in Huntington, there was no organized youth or high school soccer programs in the state of West Virginia. He began coaching and refereeing youth soccer. In 1978, Sam led a group of five youth coaches to start the first Varsity High School soccer league in the state. For several years, Sam continued coaching the Vinson High School soccer team while serving as the administrator for other coaches and referees in the Huntington League. Sam was instrumental in developing the Marshall University Men's Soccer Program in 1979. He was in attendance when the team won the National Championship in 2020 and was so proud.
Sam was always involved in sports, both as a participant and a spectator. He participated on tennis teams in both high school and college, and continued playing as an adult. His love for tennis eventually turned into a love of golf and Sam played regularly at Meadowbrook Country Club. In 2018, Sam was inducted into both the West Virginia Soccer Association Hall of Fame and the St. Louis Jewish Sports Hall of Fame
Sam is the beloved husband of Judith Scissors and the dear step-father of Michael Scissors (Lori) and Melinda Conley (Reed). He is survived by brothers Stanley Sclove (Caryl), Robert Scharff, Jr. (Martha), David Sclove (Carol), Andrew Broh (Nancy), Richard Scharff and sisters Patricia Bort (Steve), Lisabeth Margulus (Michael), and Virginia Scharff (Chris Wilson). Sam is a beloved step-grandfather, uncle, great-uncle, cousin, and friend to so many.
Visitation Sunday, April 23 at 2 PM at Temple Emanuel, 12166 Conway Road. A funeral service follows at 2:30 PM. Interment will be private. Memorial contributions preferred to the Julius and Harry Broh Scholarship Fund at Marshall University in Huntington, West Virginia or a charity of your choice. Please visit bergermemorialchapel.com for Live Stream information. BERGER MEMORIAL SERVICE