Ruth Solomon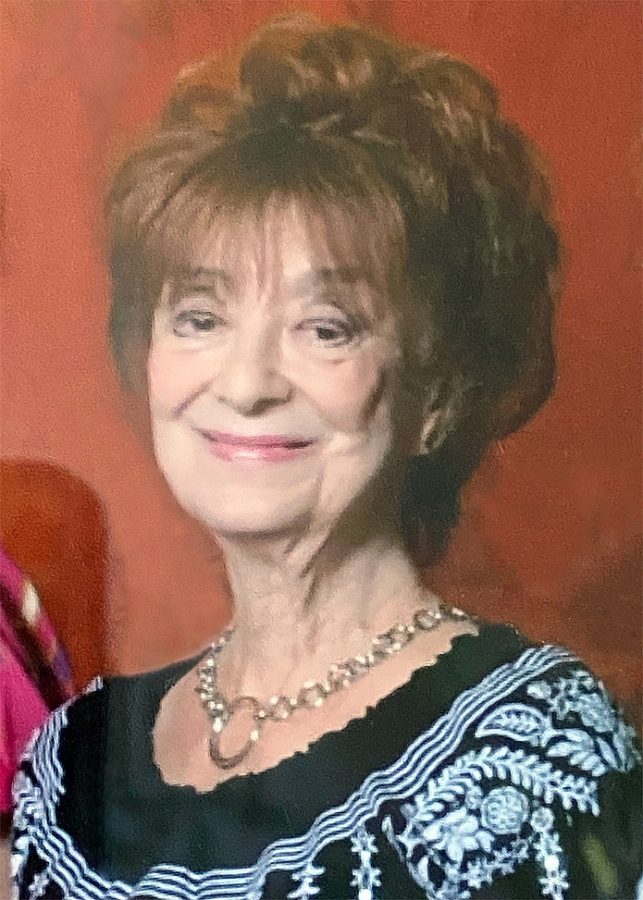 Ruth Solomon passed away April 30, 2021, after a brief battle with pancreatic cancer. She was an elegant woman, kind and sassy, with a wicked sense of humor. She had a love of Broadway musicals and classic movies, and hair that was never out of place. The best thing she made for dinner was reservations.
Ruth was a superlative listener who could help solve any problem, giving common-sense advice and noting that common sense is not common.  
The daughter of the late William and Ida Tizer, Ruth adored her family. Born in St. Louis, she met her soulmate Don Solomon at a Washington University Hillel mixer. Their first date was almost their last, though, as Don, who cleaned everything on his plate, chided Ruth, who didn't, for leaving part of her meal. 
Ruth and Don married 68 years ago, and a great partnership was born – both in business and in raising their three children. When Don was stationed in Massachusetts when in the Army, they seriously considered settling in upstate New York after his discharge but decided to return home to St. Louis. Together they opened a string of children's stores in St. Charles. Ruth had such a sharp eye for fashion that salesmen wanted her to be the first to buy their lines so they knew what to sell to other retailers. Ruth carried that sense of style wherever she went throughout her life. Her leather pants and embellished jeans belied her 87 years.
Ruth was a gifted singer, a featured performer in charity shows and a regular at local piano bars, where crowds would light up as she sang her standards, "People" and "Second Hand Rose." When Ruth was cast in a United Hebrew Temple show, no one could have anticipated that she would wear a nude-colored bodysuit to dash across the stage, carrying a sign that said "Reformed Streaker," causing the cantor to forget his lines. She went on to form a singing group that performed around town at parties and special events. 
Ruth was highly creative, partnering to start a marketing firm that sold an assortment of items ranging from Mickey Mouse ties and children's baseball furniture to musical sweatshirts.
Ruth also was forever young, and often quoted her father, saying, "The first 100 years are the hardest." When she learned that she was going to be a grandmother, she researched pet names to settle on Mormor because it showed she was more than a mother. She was right.
As successful as she was in many aspects of life, Ruth considered her family as her greatest achievement. She was the mother of Nancy (the late Rick) Desloge, Howard (Phyllis) Solomon and Andy (Helen) Solomon; Mormor of Rick (Cassie Okenka) Desloge, Nick Desloge, Greg Solomon, Vicki (Yosef) Razin, Jeremy Solomon, Scott Solomon and Jon Solomon; and great-grandmother of Yakira Razin. She was the sister of Flora (the late Herb) Eissman and an aunt, cousin and friend. 
Due to the current health situation, the service is private. In lieu of flowers, memorial contributions may be made to the Harvey Kornblum Jewish Food Pantry, 10950 Schuetz Road, St. Louis, MO, 63146 (https://jfsstl.org/support/donate/).
A RINDSKOPF-ROTH SERVICE