Ruth (Friedman Adler) Kessler
Published November 25, 2022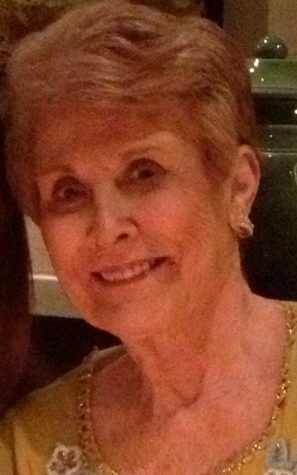 Ruth Friedman Adler Kessler passed away peacefully on Thanksgiving morning, November 24, 2022. We are abundantly thankful for her life.
She was the eldest of Polish immigrants (Isadore Friedman and Dorothy Kornfeld Friedman) and is preceded in death by her younger brother Arthur Friedman (Beverly), whom she adored. She spent 17 wonderful years with Hy R. Adler and was widowed at age 39 with three young children. She stayed strong for her family, and utilized her shorthand skills when she had to return to work at Shaare Zedek as Rabbi Ephraim Epstein's secretary, who introduced her to Sam R. Kessler whom she married. She brought Sam tremendous happiness during their 18 years of marriage before he too passed. She did a wonderful job bringing two families together. She had two different long-term companions, Babe Larner and Sam Tilzer, with whom she spent many joyful years. She attracted four loving men in her life who adored her, and she found joy in life despite these sorrows.
She is survived by her three children Robert S. Adler (Donna), Susie A. Lowy (Steve), and James F. Adler (Cathy), and her stepdaughter, June Behrmann (Michael). Two stepchildren pre-deceased her, Elaine Kessler Butterfield (Larry), and Darryl Kessler. She is survived by 13 grandchildren, and 16 great-grandchildren, with one on the way.
Ruthie had many lifelong friends and some of her friendships spanned 85 years. Her favorite past times were dancing, playing bridge, golfing…and eating ice cream. She also loved reading and did so regularly until a few months before her passing. She never missed her daily crossword puzzles and became quite a whiz at solving them. She could do multiplication problems in her head up until her last days on earth. For the majority of her life, she never missed a birthday or anniversary as she faithfully copied the dates in her yearly calendar.
She was a classy stylish dresser and a beautiful woman. She was one tough lady who graciously endured many hardships. At her 97th birthday, despite her frailties, she expressed how she wanted to live to 100.
Visitation Tuesday, November 29th at 12:30 PM at BERGER MEMORIAL CHAPEL, 9430 Olive Boulevard. Funeral service follows at 1 PM. Interment immediately following at Chesed Shel Emeth Cemetery, 650 White Road. The funeral service will be available via Live Stream.
In lieu of flowers, memorial contributions preferred to the Harvey Kornblum Jewish Food Pantry or the charity of your choice. Please visit bergermemorialchapel.com for Live Stream and Shiva details.
May her memory be a blessing.