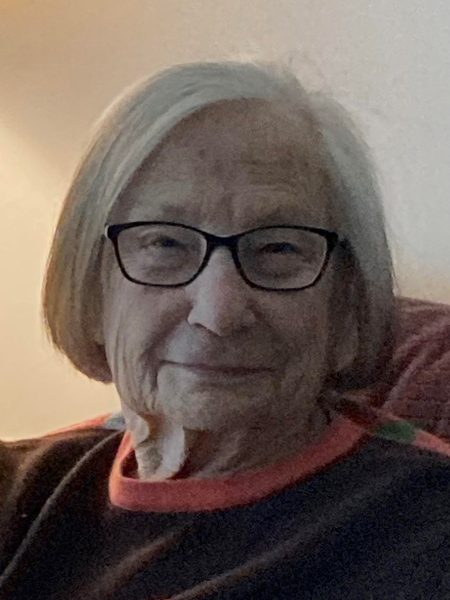 Rosalie Brasch, September 4, 2023
It is with great sadness that we announce the passing of Rosalie Brasch on September 4, 2023 at home with family.
Rosalie was born on January 31, 1930, in St. Louis, the youngest child of three. Her parents were Meyer and Etta Klayman, and her siblings were Lois and Martin. She was the adored little sister and everyone called her "Tootsie". Their home was full of family – her uncles lived with them and they hosted a teenage Polish refugee during the war.
Rosalie married David Gers on November 27, 1949, and remained so until his untimely death in 1964. They had two daughters, Ivy and Hollie. As a young widow, single mother and breadwinner Rosalie completed her bachelor's degree in Early Education at UMSL while working as a private secretary.
Rosalie was re-married on September 4, 1968, to Jerome Brasch, who pre-deceased her in 2020. Rosalie gave much of her time to not-for-profit organizations including:
Channel 9, St. Louis Public Radio, Reading is Fundamental, Shriner's Hospital, OASIS, The JCA, Jewish Federation, The Brodsky Library, The St. Louis Holocaust Museum, MO History Museum, United Hebrew Congregation, The Jewish Book Festival, St. Louis County Juvenile Detention Advocacy, Bnai Brith, Hadassah, Craig School and Delmar Harvard School.
The rest of her time was devoted to her family and friends.
She is survived by daughters Ivy Gers Chrisler and Hollie Smith (Michael), grandchildren Courtney Chrisler (Steve Malter), Erin Chrisler Bonner (Nathaniel), Joshua Chrisler, Ariel Furst (Tim Mui), David Furst (Sami) and Elliott Chrisler, and great-granddaughter Anya Furst.
Graveside service Sunday September 10, 11:30 AM at Beth Hamedrosh Hagodol Cemetery, 9125 Ladue Rd. 63124. Memorial contributions preferred to a charity of your choice. Visit www.bergermemorialchapel.com for more information.
BERGER MEMORIAL SERVICE