Robert S. Sparks
Published January 14, 2023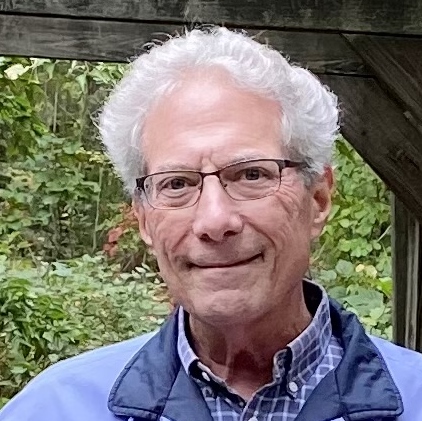 Robert S. Sparks, April 14, 1949 – January 12, 2023
Beloved husband of Zelda Sparks. Son of the late Perry and Shirley Sparks. Father of Martha Sparks and Aaron (Natalie Blackman) Sparks. Grandfather of Dahlia and Vanessa McWhorter. Brother of Harry (Laurie) Sparks and Joseph (Carol) Sparks. Cherished uncle, cousin, and friend.
Bob's optimism and trademark sense of humor made an indelible impression on friends and strangers alike. A lifelong lover of theater, Bob enjoyed traveling to New York to see Broadway shows and, later, with even more joy, to visit his granddaughters. An exuberant piano player, he loved to accompany singers, especially at his family's annual Thanksgiving and New Year's Eve parties. Bob never forgot a good meal. He always said yes to crusty bread, fruit pie, and a nice glass of red wine.
A native of St. Louis, Bob graduated from Ladue High School, Amherst College and Brown University. He became a history teacher in Cranston, RI, where he befriended his future brother-in-law, Bert Silverberg. Bob became a fixture with the Silverberg family before he even met Zelda. When Bob and Zelda married in 1975, the Sparks and Silverberg families became one.
In 1977, Bob and Zelda returned to St. Louis, where he joined Lumberyard Supply Co., the family business founded by his grandfather. He and his father and cousin worked together there for almost 40 years. Although he was the St. Louis native, Bob quickly became known in JCC circles by his formal title, Mr. Zelda Sparks.
Bob's service to the community began as a board member of B'nai El. In recent years, he became an active member and officer of Shaare Emeth, where he attended Torah study every week with his dad, Perry. In addition, he was a board member of New Mount Sinai Cemetery.
As his final illness progressed, Bob wrote to his family and friends, "I hope it is obvious that I have loved the life I lived, the family I was born with and the one I found, and all my many friends and colleagues. And, if worse comes to worse, I hope you all allow me to continue to live on earth by thinking about me from time to time." We will remember him always. May his memory be a blessing.
Funeral service Monday, January 16, 10:30am at Congregation Shaare Emeth, 11645 Ladue Road with interment to follow at New Mt. Sinai Cemetery, 8430 Gravois Road. Live stream available at https://sestl.co/bob_sparks. No visitation prior to service. Masks required for in person attendance. Contributions in his memory may be made to Shaare Emeth; The Cultural Arts Department at the JCC, 2 Millstone Campus Drive, St. Louis, MO, 63146; or to the charity of the donor's choice.
A RINDSKOPF-ROTH SERVICE