Rita Lachman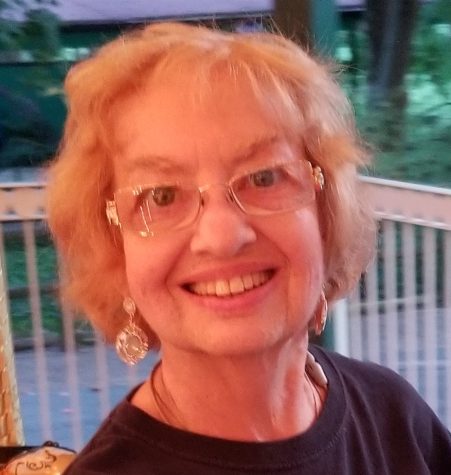 Rita Lachman, March 2, 2023
Beloved wife of the late Howard Frank Lachman. Dear mother of Maxine Lachman Berens. Loving grandmother of Shaun Hayden Berens. Beloved sister of Raymond (the late Mary Ellen) Baum. Dear aunt, cousin and friend.
Rita spent many years as an usher at the Fox Theater, providing her the opportunity to see many of her favorite plays and musicals. She became a fountain of information, not just about the Fox, but also of the intricacies and stories behind the performances.
Rita enjoyed traveling and made three trips to Israel, as well as visiting Vienna and Prague. She loved to watch her shows, gardening, listening to music and going out. She liked staying busy, driving her car and enjoyed being outside in nature.
Rita was a social butterfly and people were drawn to her warm and charming personality. In her, they found someone they could relate to, someone they wanted to be around. Most important to Rita was family.  She loved being a mom and grandma. She will be dearly missed by all who knew and loved her.
Graveside service Monday, March 6, 11:00am at Chesed Shel Emeth Cemetery, 650 White Road. Live stream available at www.rindskopfroth.com.  Contributions in her memory may be made to United Hebrew Congregation, 13788 Conway Road, St. Louis, MO 63141.
A RINDSKOPF-ROTH SERVICE