Richard Sokol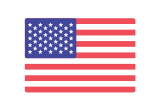 Richard Sokol, 91, passed away on May 9, 2022. He was the beloved husband of the late Irene Feir Sokol; dear father and father-in-law of Judy Evans (Tom), Jerry Chason-Sokol (Martha), and Bob Sokol; cherished grandfather of Jeannie Diedisheim (Guillaume) and Jason Evans, Ilana and Benjamin Chason-Sokol, and Rebecca and Lindsey Sokol; dear great-grandfather of Maxime, Isabelle, and Juliette Diedisheim; and dear brother of the late Alvin Sokol and the late David Sokol.
After a long career working for the U.S. government, Richard enjoyed more than 30 years of retirement. He and Irene loved spending time with family, traveling frequently to celebrate birthdays, b'nai mitzvahs, weddings, and other joyous occasions. They also loved to explore faraway places, visiting Australia, England, Israel, Egypt, Mexico, Canada, and more countries over the years, as well as the United States.
Wherever Irene and Richard went, they made a beeline to art museums. When Richard spent the summer of 1972 working in Germany, the entire family came along. On weekends and during two weeklong vacations, they piled into their small car and visited numerous countries – and even more numerous museums.
In St. Louis, Irene was a longtime docent at the St. Louis Art Museum, and she and Richard spent countless hours enjoying the galleries and special exhibits. They also shared a love of classical music and opera, and both volunteered with Opera Theatre of St. Louis.
Richard also served as a docent at the Missouri Botanical Garden, the Missouri History Museum, and the St. Louis Science Center. Every summer, he tended his large vegetable garden and yard full of flowers.
Richard grew up in northern Ohio. He was a graduate of the University of Akron and earned a master's degree at the University of St. Louis.
During the Korean War, the Air Force stationed him at Scott Field (as it was then called), and he and Irene met at a USO dance in St. Louis. They lost touch after he was transferred to another base in Illinois, then reconnected during a chance meeting at the Illinois State Fair in Springfield. They were married for 62 years.
Richard and Irene both spent their last years at Parc Provence in Creve Coeur, Mo. Their family would like to thank the staff and management for their care and compassion over the last six years.
A graveside funeral service is scheduled for 11:30 a.m. Wednesday, May 11, at United Hebrew Cemetery, 7855 Canton Ave., University City, Mo. (For those who cannot attend in person, the service will be live-streamed and recorded. Visit bergermemorialchapel.com for the link.) BERGER MEMORIAL SERVICE