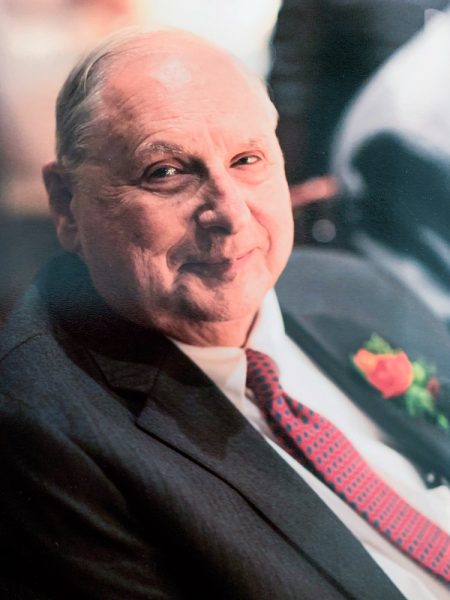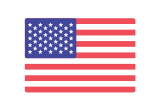 Richard Alan Optican, lovingly known as "Dick" to family and friends, peacefully passed away at his residence of the past decade, Village Shalom, in Leawood, Kansas, on Thursday, November 9, 2023. He was born on December 4, 1932, in St Joseph, Missouri, to Joseph and Lillian Rosenthal Optican.
Richard was an only child but shared an extraordinary bond with his first cousins, including Gary, Robert, Jamie Rosenthal, Don Kaufman, Elaine Kaufman Kranitz, and Harriet Rosenthal Gross. He was particularly close to his special aunt and uncle, Molly and Barney Burnett, who treated him as their own son. For most of his adult life, he also enjoyed a special "older brother" in Herb Gross, Richard's friend and neighbor.
A proud graduate of St Joseph Central High in 1950, Richard was an exceptional athlete, serving as the starting shortstop for the Central High school baseball team during his senior year. He continued his academic journey at the University of Missouri, graduating with a Bachelor of Science in Business in 1954. At the university, he held the esteemed position of President in his college fraternity, Zeta Beta Tau.
After marrying his childhood sweetheart, Sarilee Herman, Richard embarked on a new chapter of life, moving to Texas in 1954, where he served as a lieutenant in the United States Air Force at Kelly AFB in San Antonio. Following his military service, he joined the family business, Joe Optican Jewelry Company, in 1957. Starting as Secretary, he became President. His downtown store at 7th and Felix became a landmark in the city until his retirement in 1991. Richard also established a second store as a cornerstone tenant in the newly constructed East Hills Mall in St Joseph in 1965.
Richard was a prominent figure in the community, dedicating his time and efforts to various organizations. He served as the former President of Temple Adath Joseph and Temple Adath Joseph Brotherhood. Additionally, he held board positions at St Joseph Hospital (later Heartland Hospital), the Salvation Army, Kiwanis Club, United Jewish Appeal, Albrecht-Kemper Museum of Art Museum, the St. Joseph Symphony, the St. Joseph School District Foundation, and North American Savings Association.
His passion for sports stemmed from his early days as a bat boy for the Western Association St Joseph Cardinals. He remained a devoted fan of the St Louis Cardinals, the Kansas City Royals, and Duke basketball. One of his other passions was Sunday golf, relishing the time spent with whatever foursome he could muster. He took pride in his 24 handicap, enjoying the sport and camaraderie it offered. He also enjoyed tennis, a sport he learned to play from his wife, Sarilee.
Alongside his passion for sports, he cherished annual family trips, especially family visits to the Elms in Excelsior Springs, Lake of the Ozarks, Colorado Springs, and their tradition of attending the summer Cardinals-Cubs weekend series. He and Sarilee also loved exploring Mexico with their good friends, Mary and John Thompson.
Richard was preceded in death by his wife of 47 years, Sarilee, his parents, Joseph and Lillian Optican, and Sarilee's parents, Marye and Louis Herman.
Richard is survived by his cherished family: daughters Julie Optican Mathes (Steve) of St Louis, Joan Optican Herman (partner Tommy Sight) of Prairie Village, KS, son Rob Optican (Luann) of Durham, NC; grandchildren Andy Mathes of Atlanta, Joe Mathes (Kaitlin) of St Louis, Kelsey Herman of Portland, OR, Brian Herman (Jessica) of Leawood, KS, Kaley Herman of Denver, Grant Optican of Denver, Grace Optican of Prairie Village, KS; great-grandchildren Catherine and Julia Mathes of St Louis, Mason and Charlie Herman of Leawood, KS; brother and sister-in-law Ed and Marsha Herman of Overland Park, KS; niece Cindy Sugar of Houston, TX; nephews, Gregg Herman of Westwood Hills, KS, and Jeff Herman of Overland Park, KS.
The family is deeply indebted to the exceptional caregivers who were a source of steadfast support and comfort during Richard's final years: Yirgalem Yemer, Solomon Abiel, Bereket "Beki" Nune, and Firealem "Faith" Demissie.
Richard's enduring legacy of love, unwavering dedication, and active community engagement will forever resonate in the hearts of those fortunate enough to have been touched by his presence. He will be profoundly missed, and his memory will be fondly cherished by all who were privileged to have called him a friend.
Instead of sending flowers, the family kindly asks that contributions be directed to one of the charitable organizations close to Richard's heart, such as the Sarilee Herman Optican Memorial Scholarship Fund within the St. Joseph School District Foundation, a cause he passionately supported during his lifetime. ST. JOSEPH SCHOOL DISTRICT FOUNDATION, 1415 NORTH 26TH STREET, ST. JOSEPH, MO 64506 or https://www.sjsdfoundation.com
A memorial service to celebrate Richard's life was held at 1:00 P.M. Sunday, November 12, at Meierhoffer Funeral Home & Crematory. Interment Shaare Sholem Cemetery. Online guest book and obituary at www.meierhoffer.com.
May his memory be a blessing, and may it teach us to cherish each other, serve our community, and never lose our love for the game.