Richard A. Blath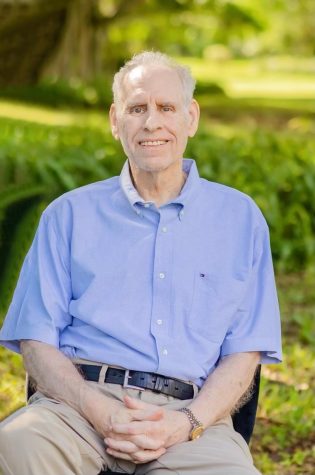 Richard A. Blath, July 2, 1946 – March 16, 2023
Richard Blath, son of Melva and Joe Blath, was born in St. Louis in 1946. After three years at Miami University of Ohio, earning him cum laude and a membership in Phi Beta Kappa, he attended Washington University School of Medicine. He married Lorry (Adelson), his life partner of 54 years. During his residencies at Vanderbilt University and Washington University, Richard published many medical articles and a book chapter.
Following his two years as a major and Chief of Urology in the Air Force at Wright Patterson Air Force Base, Richard joined St. Louis Urological Surgeons where he was managing partner for several decades. He initiated a program for Washington University surgical residents, and as a result was invited to establish a clerkship program for third year medical students. He loved his patients and even as the demographics in North County changed, he believed in helping that underserved community.
Richard was dedicated as Chief of Surgery and Chief of Staff at Christian Hospital and as a member of the board of directors of BJC. He was also a president of Washington University Medical School Alumni Association. Richard was the initial chairperson of the Mallory-Wilson Center of Miami University. His enthusiasm for Miami was the impetus to establish a scholarship.
Richard's top priority was spending time with his cherished family. He was sure to be home for dinner with them and enjoyed engaging Jeff and Lisa every evening. He and Lorry took the beloved Crawford grandchildren, Zach, Landon and Allie, on many spring break trips, and he treasured several adventure trips with Lisa, Troy (Crawford), Jeff and Lisa (Kalik). Abe and Vivi Blath, the precious toddler grandchildren, brought him much joy, and he loved being silly and making them laugh.
Over the course of the last difficult six months not a person who visited would say they left without a laugh or at the very least a smile. His humor, even after speaking became difficult, was evident.
Richard is survived by wife Lorry, beloved children Lisa and Troy Crawford, Jeff Blath and Dr. Lisa Kalik; dear grandchildren Zach, Landon, and Allie Crawford and Abe and Vivi Blath; loving sister Barbara Sinclair; sister-in-law Amy Conders (Andrew); brother-in-law Gene Adelson (Danette); and sister-in law Shauna Tucker (Trey). Richard loved his brother-in-law Bob Adelson (Deena) like a brother.
His family, near and far, meant everything to him.
Funeral Service Monday, March 20 at 10 AM at Congregation Shaare Emeth, 11645 Ladue Road. Please use South Entrance at Ladue and Ballas Roads. Interment follows at New Mt. Sinai Cemetery, 8430 Gravois. Contributions can be made to Congregation Shaare Emeth, the Mallory-Wilson Center at Miami University, or charity of your choice. Please visit bergermemorialchapel.com for additional information. BERGER MEMORIAL SERVICE