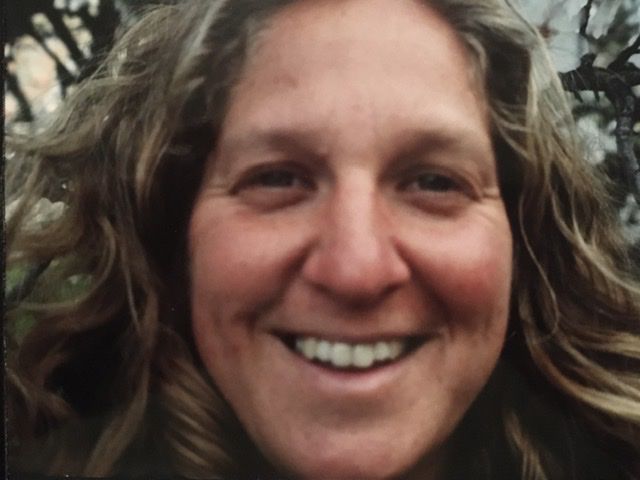 Rachel Faye Klempel, devoted mother to Levi, cherished companion to many, everyone's favorite massage therapist and longtime resident of Bigfork, Montana, died unexpectedly June 23, 2020 in her home at the age 51.
Rachel is survived by her parents Geri and Gene Cooper, her husband Richard Klempel, her son Levi, her sisters Miriam, Debbie (Brian), Leah (Hassan), her nieces Naomi and Joelle, her stepdaughter Rainey Klempel, grandson Tyrion, and sister and brother-in-law Doris and Jon Rost. 
Rachel was born on April 8th, 1969 in St. Louis, Missouri. She graduated from the University of Missouri-Columbia with a Bachelor's degree in Social Work with a strong desire to help the special needs population. After graduation she moved to San Francisco, California to have adventures with much-loved roommates and developed a strong connection with the wild outdoors. She worked for non-profit agencies as an advocate for mentally challenged adults. Rachel's love of culture inspired her world travels taking her to the deep wilderness of Alaska, New Zealand, backpacking through Europe, WWOOFing (Willing Workers on Organic Farms) in Spain and trekking across Morocco. Seeking a way to contribute to the environment, she worked as an intern on an organic farm in Bigfork, Montana and it was there she found her true home near the mountains. She briefly worked for the Montana Conservation Corp before pursuing a career as a massage therapist. As a gifted healer and founder of Medicine Owl Massage, she made many a sore body happy through her amazing hands and healing energy. As an active community member, Rachel felt passionately about her time on the board of Ravenwood Outdoor Learning Center, her involvement with the Glacier Jewish Community and her roles in several Bigfork Playhouse amateur productions.
Rachel was a bright, big personality who loved sharing her great sense of humor with friends, hiking, dancing, kayaking, camping, hearing live music, attending book club, cooking foods from her garden and her deepest love, that will endure forever is her love for her son, Levi.
If you would like to donate to a fund for Levi Klempel in Rachel's beloved memory, please send checks payable to Edward Jones and send to Edward Jones, P.O. Box 2438, Bigfork, MT, 59911. Please indicate in memo if you want to contribute to Levi's General Fund or College Fund. Another option is a fund at Glacier Jewish Community/B'nai to help with funeral expenses and support of Levi.