R. Thomas "Tom" Tucker
Published November 10, 2022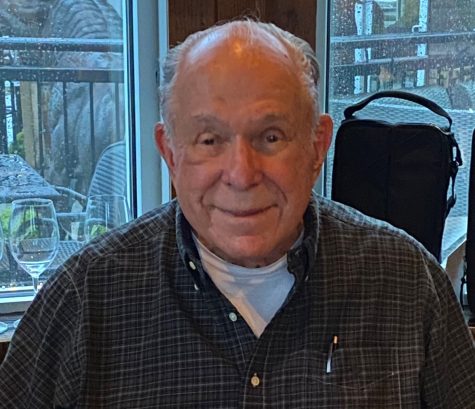 R. Thomas "Tom" Tucker, November 8, 2022
Loving husband for 61 years of Elaine Tucker; Beloved father of Michael Tucker, Kenneth Tucker (Stefanie), Dr. Steven Tucker (Asa), and Joseph Tucker (Lia Huddart); Caring grandfather of Carson, Kyle, Quinn, Charlotte, Nathaniel, Hilary and Jake Tucker; dear brother-in-law of Louis Susman (Margie); Loving uncle of Tom DeWoskin (Kathy), Susie Kalishman (Neal), Jim DeWoskin (Marydale), Sally Susman (Robin Cantor), and William Susman (Emily). His close relationships and friendships with Barbara and Mark Rosen, Bud and Dale Pessin, and Tammy Tedeschi were an integral part of his life.
Tom graduated from University City High School and graduated in Engineering from Purdue University. After honorably serving in the Army where he proudly worked with Van Brum on rockets, he joined his father in the family business where he helped the company grow. Tom was very proud to form a new company, Expo Management, where he managed national trade shows.
Aside from his family, Tom's great love was wine – collecting since his 20s. He had a renowned wine cellar and was sought by many for advice and guidance on the subject of wine.
Retired in 2013, he and Elaine moved from their cherished home to the Park Tower Condominiums where he loved being a member of their board. Tom was loved by all who knew him and will be missed by all!
Funeral service Sunday, November 13th at 10 AM at the Mausoleum at New Mt. Sinai Cemetery, 8430 Gravois. Memorial contributions preferred to the charity of your choice. BERGER MEMORIAL SERVICE