Philip A. Isserman, decorated veteran, former Westwood mayor dies at 95
Philip A. Isserman, a highly respected founder of the PAI Printing Company, who served as board president of the St. Louis Jewish Light from 1989-1992 and was admired for his professional integrity and high standards, died Thursday, May 6, in St. Louis. He was 95 and a longtime resident of Westwood in St. Louis County.
Mr. Isserman also was a decorated soldier, a former mayor of Westwood Village and a founding supporter and fan of the St. Louis Blues.
Philip Asher Isserman was born in Newark, N.J. on Dec. 28, 1925, son of the late Paul and Fannie Precker Isserman, whom he adored, along with his three siblings.  As an avid learner, young Philip advanced quickly through school in Weequahic, N.J.,  graduating from its high school at age 16. He then attended Penn State until he served in the U.S. Army Infantry during World War II, earning battle stars in European Theater, Combat Infantryman Badge, a Bronze Star for Heroism, and an oak leaf cluster to the Bronze Star.
Upon his return, he completed his degree at Washington University with a focus in business. Mr. Isserman served over 70 years in the printing business, including founding PAI Printing Company.  Through his business leadership, he encouraged entrepreneurship around St. Louis.  As a key partner to the National Hockey League, he printed materials for teams across the country. He was an avid supporter of the St. Louis Blues and a founding member and President of the St. Louis Blues Goaltender Association.
Mr. Isserman and his wife of 34 years, Ann Jost Isserman, divided their time between homes in St. Louis and Naples, Fla. They enjoyed traveling, viewing natural wildlife outside and spending time with their family. He also enjoyed golf, tennis and Western movies.
Mr. Isserman was a proud father to Dr. Michael (Michelle) Isserman, Joanie (Dr. David) Tinkelman, and the late Stephen Isserman, and to Laura (John) Sulkin and Larry Flaig. He will be fondly remembered as "grandpa" to his three grandchildren, Julie (Dr. Scott) Zuick, David (Anna) Isserman and Sean Isserman; "papa" to Josh Sulkin, Olivia Sulkin and Daniel Flaig, and "GG" to his great-grandchildren, Benjamin and Jeffrey Zuick.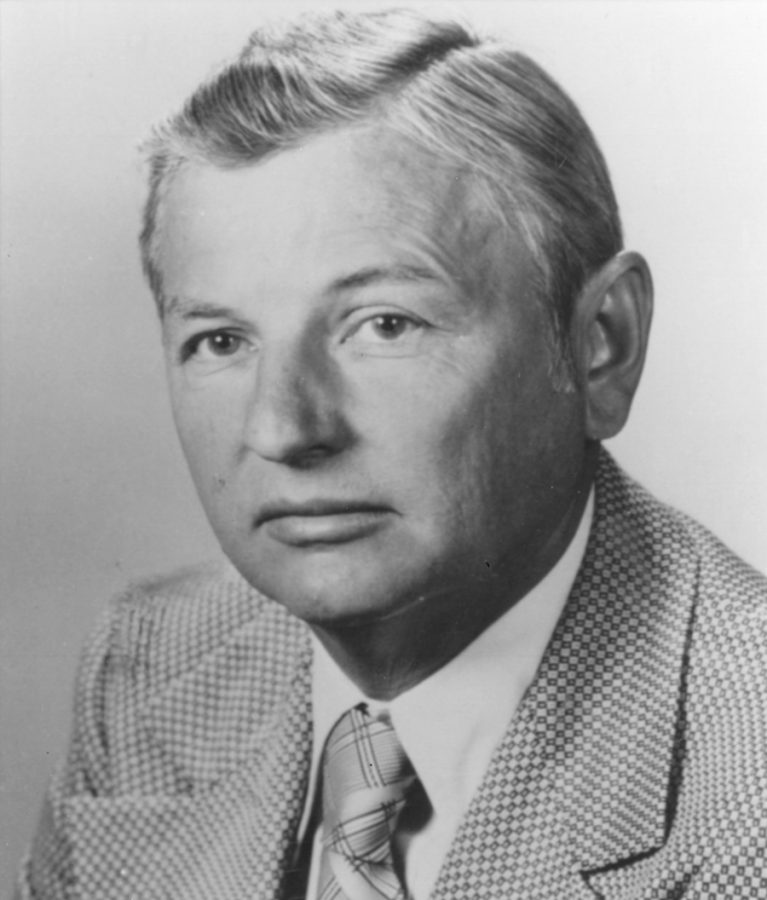 Mr. Isserman's son, Dr. Michael Isserman, told the Jewish Light, "My Dad was a gentleman, and a gentle man, who taught me how to make friends, how to conduct myself in the world, gave me the main skills and critical thinking, and perhaps most importantly, my sense of humor. There was rarely a phone conversation or a visit where we didn't laugh together, and he even loved email humor. Our most amazing special time in the past 10 years would probably be the Honor Flight for WWII veterans that I accompanied him in 2011. He was incredibly moved by the honor guards in Washington and on the return trip, and our being there together, and I was as well."
Described as a mensch who enjoyed giving back to the community, Mr. Isserman was involved in innumerable charities. In addition to serving as mayor of Westwood and as president of the board of the Light, Mr. Isserman was a director of Magna Bank in Brentwood, a member of the Hillel Foundation, the Miriam Foundation and Printing Industries of St. Louis.  He was also passionate about his active membership in the Shriners, St. Louis Lodge No. 1; Scottish Rite, Moolah Temple, and the Jesters.
Barbara Langsam Shuman, also a past Jewish Light board president and a former Light associate editor, said, "Phil was an excellent president, and he continued to be involved on the board as an active immediate past president and as a member of the advisory board."
As a major printer also serving on the Jewish Light's board, Mr. Isserman never bid on the job of printing the Light. But as a leader in his profession, he generously shared his expertise when the Light negotiated contracts with various printers. He took part in talks with three separate printing firms through the years.
After his presidency on the Light board, Mr. Isserman remained interested and actively engaged with the paper, offering wise advice and support as the paper went through various transitions.
"Philip was known for his honor, integrity, and thoughtful approach," his family said in a statement.  "He always did the right thing, and everyone he met became a lifelong friend.  His legacy will continue to be a blessing to those who knew him."
The Issermans were longtime members of Temple Israel. Rabbi Amy Feder of Temple Israel said Mr. Isserman made a deep impact wherever he got involved.
"There were four pillars to Philip Isserman's life: the army, industry, community service and family," said Feder.  "He was dedicated and passionate about each of them, but family mattered most of all.  He was a gentle soul and so humble that most people had no idea just what an impact he had on this world."
A private funeral and service will be held on May 18 at 10:30 a.m. where Rabbi Feder will officiate; the service can be attended virtually via live stream.  Burial with military honors will be at Jefferson Barracks National Cemetery.
Visit www.bergermemorialchapel.com for Live Stream details.  In lieu of flowers, donations can be made to the Jewish Light, Shriners Hospital for Children, or the Miriam Foundation.
---
From the Light's archives: