Norman E. Polinsky
Published February 8, 2023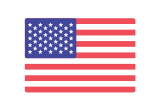 Norman E. Polinsky, February 6, 2023
Beloved husband of Marcia Sobel Polinsky for 63 years. Dear Father of Dr. Barry Polinsky (Randi). Loving grandfather of Erin Rubin (Andrew), Dr. Adam Polinsky, and Daniel Polinsky. Great-grandfather of Olivia Rubin and Jaxson Rubin. Devoted son of the late Edward I. Polinsky and the late Dorothy (Samuels) Polinsky and brother and brother-in-law of the late Eileen Polinsky, Marcia Wiesman (Mel), and Ellen Goldstein. Loving uncle, cousin and friend.
Norman was born in St. Louis where he lived his entire life. He attended Washington University and was active in the Sigma Alpha Mu Fraternity and continued to play softball/Indian ball with his fraternity brothers on Sunday mornings till he no longer could. Norman was in the Army and served two years in Korea. He was an avid St. Louis Cardinals baseball fan who loved to watch or attend all the games he could. He would also talk anyone's ear off about the subject, whether they wanted to hear about it or not. He was a devoted son and loved his parents dearly. When his father become ill, he was there day and night to help his mom care for his father. This lasted for at least 15 years. He was a quiet man who enjoyed the simple things in life and spending time with his family. We will miss him dearly.
Graveside service Thursday, February 9th, 10:30 AM at Beth Hamedrosh Hagodol Cemetery, 9125 Ladue Road. Memorial contributions of your choice preferred. Visit bergermemorialchapel.com for more information.
BERGER MEMORIAL SERVICE