Neal (Buddy) Rosenberg
Published January 1, 2023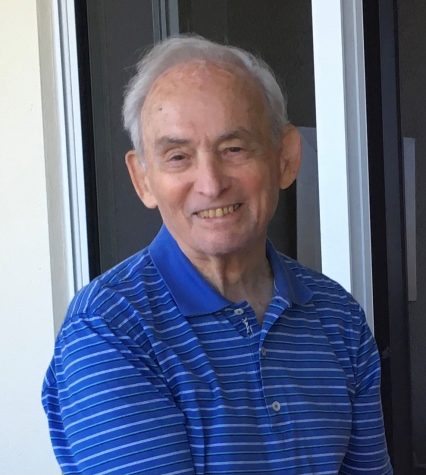 Neal (Buddy) Rosenberg, 93, passed away on December 28, 2022, following a brief illness. 
Devoted husband of Aralyn Rosenberg for 71 years; father and father-in-law of Scott Rosenberg (Rachael Pine) and Mindy Schlansky (Steven); grandfather of Hayden and Elana Rosenberg, Brian Schlansky and Jamie Evans (Curtis); brother and brother-in-law of the late Theodore (Ted) Rosenberg (late Lorraine); dear uncle, cousin and friend.
Neal graduated from University City High School, and attended Washington University, where he earned a Bachelor of Science degree in Mechanical Engineering. He later earned a Master of Business Administration from St. Louis University. Neal's career of nearly 40 years with Union Electric (now Ameren), began at the plant in Venice, Illinois. He retired from the company's headquarters in 1992 as superintendent of fossil fuels. With his retirement came a new chapter in his career for seven more years as a consultant to power plants around the country, where he applied new methods he had devised for weighing coal.
He married the love of his life, Aralyn, in 1951. Together they raised two children, and enjoyed traveling across the globe to 15 different countries—from England and France, to Hong Kong, Singapore, Africa, Russia, Israel and more. In their later years, Neal and Aralyn built their dream condominium in Naples, Florida, where they returned year after year to reunite with friends and escape the St. Louis winters.
Neal also launched a third "career" as president of condo associations in both St. Louis and Naples. At one time he was president of three condo boards concurrently, including an association of multiple condominiums in Naples. Upon his final "retirement" from the board in Naples, he was presented with a plaque for the "longest serving president," with the inscription, "Always the gentle and patient leader."
His greatest pleasure, however, was his family—who loved and cherished him; and will miss his ever-present smile, his subtle humor, his steady hand and his exuberant joy of life.
Visitation Tuesday, January 3, 11:30 AM at Congregation Temple Israel, #1 Rabbi Alvan D. Rubin Drive (Ladue at Spoede), followed by funeral service at 12:00 Noon. Interment at Beth Hamedrosh Hagodol Cemetery. Masks requested. Memorial contributions to charity of your choice. Visit bergermemorialchapel.com for more information.