Nancy Lurie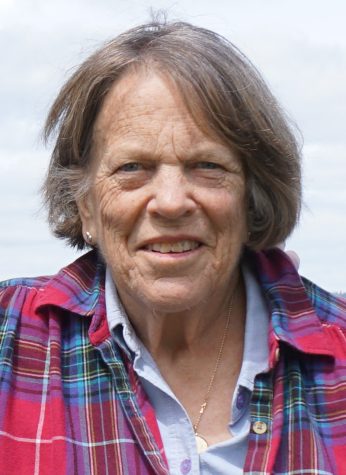 Nancy Lurie passed away during the night of April 8th, 2022 with her husband Ron by her side. She is preceded in death by her father Charles Fendell, her mother Minna Fendell, her brother Ricky Fendell, and a son Jason, who died shortly after birth.
Born in Cleveland to Charles and Minna Fendell in 1942, Nancy moved to St. Louis soon after. In 1954 she and Ron shared their first of many dances at a junior high party, and the two married in 1965. Nancy attended Oklahoma University for a year then graduated from Washington University. She began working as a middle school PE teacher in St. Louis and continued with that profession when she and Ron moved to New York City in 1968. In 1969 they moved to Washington DC where she gave birth to her first son Michael, then to Anchorage Alaska where she gave birth to a second son, Jason. Tragically, Jason was born with a genetic disorder and died at 6 months old. In 1971 she and Ron moved back to St. Louis where they had her third and last son Ryan in 1972. In 1994 she and Ron moved to Bozeman Montana where she lived until her passing.
Nancy loved people and was a "people person" through and through. Quick to laugh and with a big heart she bonded with people almost instantly. It was not uncommon for her family to wait nearby while she finished a conversation with someone she met at a restaurant or checkout line. In the early 90's she began working at Rimrock Ranch in Cody, Wyoming during the summer season where she continued to work for nearly 30 years doing everything from cooking meals for the entire ranch, to picking guests up from the airport, to scheduling horse rides and trips to Yellowstone, to her true calling- making sure each and every guest felt taken care of.
More than anything, though, Nancy loved "her boys". Beginning with coaching little league baseball and soccer teams and participating in ridiculous Halloween tricks for treats, Nancy made her kids feel loved every second of every day and never let pass an opportunity to tell them, even when fully grown, how she proud she was to be their mamma and how much she loved them.
Nano, as Ron often called her, was also a wonderful wife. She and Ron shared a veritable lifetime together. From high school sweethearts to canoe trips in Quetico Superior to raising a family together to relocating to a new state at the age of 50, Nancy and Ron were inseparable for nearly 70 years. Nancy was will be dearly missed but never forgotten.
In addition to her two sons and their wives, Mike (Erica) and Ryan (Merica Suthiboon), Nancy is survived by her two grandchildren Gwendolyn and Everett, her 4 nephews and nieces Chip, Amelia, Christopher, and Tracy, her beloved dog Fella, countless others whose lives she touched thru humor and kindness, and her husband of 57 years, Ron Lurie.
A funeral service will take place on Sunday, April 24 at 11 AM. Please visit www.bergermemorialchapel.com on Thursday morning for the exact service location (either at Berger Memorial or Graveside). The service will be streamed online for those who would like to attend but cannot.
An additional service will be held at Rimrock Ranch in early September to celebrate her time at the ranch. BERGER MEMORIAL SERVICE