Morton "Marty" Kress
Published August 16, 2021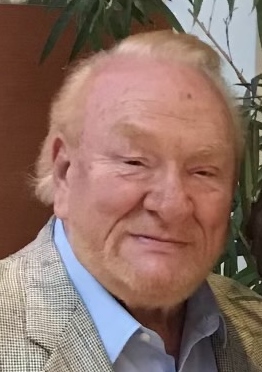 Morton "Marty" Kress
Born June 4, 1939 in St. Louis, MO, passed away on August 13, 2021.
Beloved husband of Lynda for 53 years, dear father of Debbie (Dave) Ambrose, David (Stacy) Kress and proud grandfather to Meredith, Bradley, Adam and Rylie, beloved brother to Marcia Kress and a genuine, caring, uncle, cousin and friend to many.
Blessed by a loving family, Marty was regarded throughout life as thoughtful, caring and generous. While he was known for giving great advice, he was also extremely funny and regarded by his grandchildren as "hysterical".
His family always looked up to him, as he taught them so much about life.  Marty often said that he was the richest man in the world solely because of his family.  He was an incredible husband, brother, father and grandfather.  He will be greatly missed by all.
A graveside service will be held at Chesed Shel Emeth Cemetery, 650 White Road, Chesterfield, MO, 63017 on Tuesday, August 17th at 10:30am.  A private shiva will be held.  In lieu of flowers, the family asks for donations given to the charity of your choice.
A RINDSKOPF-ROTH SERVICE