Miriam "Mimi" Vittert
Published January 25, 2023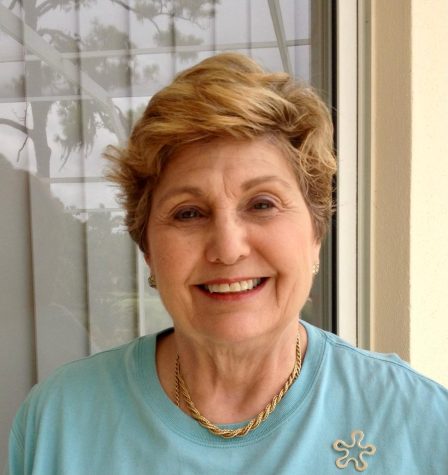 Miriam "Mimi" Vittert, age 84, of St. Louis, MO and Sarasota, FL, passed away on December 24, 2022.
She is the beloved wife of Bruce Vittert; adored mother and mother-in-law of Jan Vittert, Jeff (Leigh) Vittert, Amy (Jonathan) Deutsch; dear Nana of Kevin, Samantha, and Allison Vittert, Chloe and Maggie Deutsch. As well as sister-in-law  of Mark (Carol) Vittert and aunt of their children Leland and Liberty Vittert.
The only child of Samuel and Jeanette Gotler, Mimi was born in St. Louis where she attended school at University City High School and Washington University. It was during those early years where she met Bruce, the love of her life and husband of 64 years. She created not only a beautiful home but a warm and inviting space for friends and family. Mimi was an incredible cook and baker and demonstrated her love through her food. She was a devoted mother to her three children, Jan, Jeff and Amy.
Mimi believed in service. She spent her time advocating for children, working countless hours on committees and in the hospital flower shop arranging gifts to bring joy to others. She also dedicated her time to scholarship programs for girls to further their education as another example of her philanthropic endeavors.
Mimi was a wonderful friend and one of her favorite activities was playing bridge. Mimi loved and adored her grandchildren. She bragged about them and wore their names proudly on many items of clothing. She loved to bake and spend time with them. They were truly her pride and joy. Mimi had a patient and kind demeanor, a warm smile, easy laugh and was beautiful on the inside and out. She will be greatly missed and always remembered.
Private family graveside services were held.  If you would like to make a donation in honor of Mimi, please choose a cause or organization that is close to your heart.
A RINDSKOPF-ROTH SERVICE