Michael Lewis Holbrook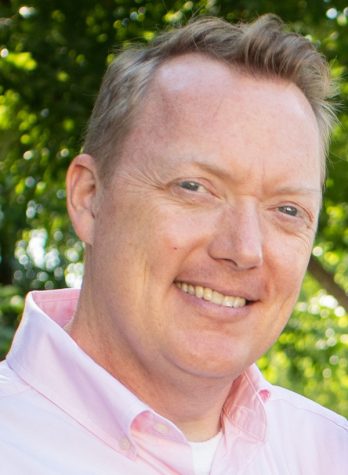 Michael Lewis Holbrook
Passed away at age 46 surrounded by his family on April 20, 2022 after a long, bravely fought battle with colorectal cancer.
Beloved and devoted husband of Beth Frohlichstein; loving father of Jacqueline Holbrook and Daisy (cherished family pet); beloved son of Leonard and Patricia Holbrook; dear brother and brother-in-law of Leah (Jonathan) Sackett; treasured grandson of the late Francis and Delores Saputo and the late Leo and the late Rita Holbrook; precious son-in-law of Dr. Dale and Louise Frohlichstein; dear brother-in-law of David Frohlichstein; adoring uncle of Isabella Gaines and Eliana Frohlichstein.  Treasured nephew and cousin and dear friend to everyone he met.
Michael was born and raised in St. Louis, Missouri.  He believed strongly in the importance of education, and its ability to open doors that would otherwise have been closed.  To that end, he was extremely proud when he graduated from the University of Missouri–St. Louis with a Bachelor of Science in Management Information Systems. After earning his degree, Michael began a nearly 17-year career with the Federal Bureau of Investigation in the St. Louis field office, working his way through many different roles. He ultimately became a Cybersecurity Intelligence Analyst, a position that he truly loved and allowed him to apply his knowledge of computers, his excellent critical thinking, analytical and problem-solving skills and his unwavering integrity towards a cause about which he felt strongly. His colleagues at the Federal Bureau of Investigation were his extended family.
Family was of the utmost importance to Michael.  Throughout his life, he kept his family at the center of his world, and he relished taking care of the people he loved in any way that he could.  After graduating from college, Michael was instrumental in raising his niece, Isabella, spending much of his available time caring for her.  Then, he met Beth in 2006, and the pair very quickly became inseparable.  They saw themselves as a team in every sense of the word, ultimately marrying in 2013. What Michael wanted most of all in his life was to be a daddy, and in 2018, his daughter, Jacqueline (Jackie), was born.  There was nothing Michael valued more and nothing made him happier than being with his girls – Beth, Jackie and his beloved Daisy.  There has never been a more devoted father, husband, son, brother and uncle than Michael.
In the face of his cancer diagnosis in 2018, only two months after Jackie was born, Michael spent the remaining years of his life making as many memories as he possibly could with his girls.  Despite the pandemic, and how torturous it was to live with the knowledge that his time remaining was going to be much shorter than he and everyone around him wanted, Michael would say that he lived more in the last nearly four years of his life than at any other time.  By doing so, he gave his girls a gift that they will carry with them for the rest of their lives.
To put it simply, Michael was extraordinary.  He enriched the lives of everyone around him with his honesty, kindness and wisdom, literally transforming each person into the best version of himself or herself. And, because of Michael's friendliness and his desire to put everyone he met at ease, he had a very wide circle of people whose lives he touched. Michael had an uncanny ability to accomplish anything and solve any problem placed before him; in the truest sense, he was a can-do person.  Because of this aptitude, people would consult him for help with any task or question they had.  He also was the ultimate story-teller, making any tale entertaining and funny.
Michael is missed immensely and will be loved forever and ever, and beyond.
Funeral Service Monday, April 25, 10:30 AM at Congregation B'nai Amoona, 324 South Mason Road, Creve Coeur, Missouri 63141. There will be no visitation prior to the service.  Interment to follow at Beth Shalom Cemetery, 650 White Road, Chesterfield, Missouri 63017.  Masks will be required at all services.  Memorial contributions preferred to Congregation B'nai Amoona, Cancer Support Community of St. Louis and Stray Rescue of St. Louis.  Visit www.bergermemorialchapel.com for more information.
BERGER MEMORIAL SERVICE