Meier (Mickey) Jacob Hapner
Published October 6, 2022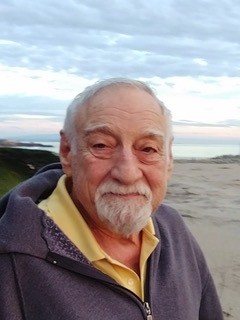 Meier (Mickey) Jacob Hapner, 85 of Memphis, TN, passed away peacefully on October 3, 2022 at home surrounded by his family. Mickey had fought heart disease courageously for over 35 years, and his family was at peace knowing his suffering had come to an end.
Mickey was born on October 1, 1937, in St. Louis, MO to Rose (Arky) Hapner and Max Hapner. He attended Soldan High School where he met the love of his life, Brenda Weinstein. Immediately following graduation in 1956, he joined the United States Air Force, where he served proudly in many locations including Alaska, Maine, and Wyoming. He and Brenda were married for 66 years and settled in St. Louis, where they raised their four children.
As an AF&AM Mason for over 50 years, Mickey served as the Worshipful Master in St. Louis and again in Memphis. He was a member of the Scottish Rite, American Legion, and volunteered for many years with the Boy Scouts as a District Commissioner. He will be remembered for his love of entertaining and making people laugh. Whether he was jumping out of a plane in a clown suit, showcasing his puppet "Farfelonis," or using what his children coined "Mickey-isms", like "upstairs in the basement", he left a legacy that will never be forgotten.
Mickey is survived by his wife Brenda, brother Lawrence, four children and their spouses, Howard (Edie), Marty (Jonna), Risa (Steve Baer), and Robert (Sara), his grandchildren, Brittany, Stephanie (Anthony Petron), Leah, Jonah, and Ezra, and great grandchildren, Lucas and Lili. He was preceded in death by his parents and his brother Barry.
A funeral service will be held at Berger Memorial Chapel on October 9 at 10:30 am with Rabbi Karen Bogard. The burial will follow at Chevra Kadisha Cemetery. The family would like to thank the community for their ongoing support. Messages of condolences can be sent to [email protected].