Maxine Schwartz Spieldoch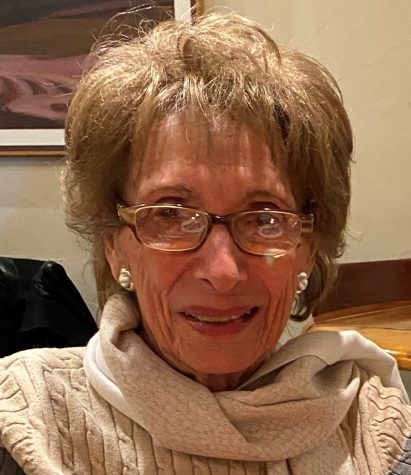 Maxine Schwartz Spieldoch, March 18, 2022
Beloved wife of the late Jerome B. Schwartz and the late Gilbert Spieldoch. Dear mother and mother-in-law of Rick (Ricki) and Elise (Stephen). Loving grandmother of Jerry (Jenny), Katie (Chris), Jacob, Jenell (Alberto), and Ethan (Lauren). Dear great grandmother of 5. Maxine is predeceased by her beloved sister Phyllis and survived by her brother-in-law Max, brother Raymond and sister-in-law Rosemary. Maxine was a dear aunt, great aunt, cousin and friend to many.
Maxine was born on February 13, 1929 to Abe and Betty Svetsinsky in St. Louis, MO. She spent all of her 93 years in the St. Louis area and was proud to let everyone know where she was from. A true St. Louis Cardinals fan, she enthusiastically attended and watched many games.
After tragically losing her first husband, Jerry, she became an advocate for gun control, working with friends to change legislation. Maxine enjoyed her career, working in real estate until she was in her late 70's. She often said it was a great education in so many ways.
Maxine kept active by playing tennis which she did well into her 80's. She loved going to theater and concerts with friends and was always up for a challenging game of mahjong or Scrabble. Maxine was quick-witted and had a wonderful sense of humor. She had a positive attitude towards life and always considered the "glass half full". Spending time with her family brought her great joy.
Graveside service Monday, March 21, 11:30 AM at B'nai Amoona Cemetery, 930 North and South Road. In lieu of flowers, contributions in her memory may be made to the National MS Society or to the charity of your choice.
A RINDSKOPF-ROTH SERVICE