Maxine L. Wiggs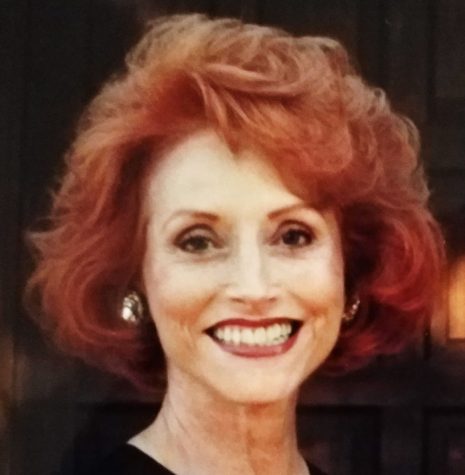 Maxine L. Wiggs of San Pedro, CA, passed away with her daughter and granddaughter by her side, on April 26, 2022, in Portland, OR.
Born June 11, 1937, in St. Louis, MO to Jack and Dena Harris. Maxine is predeceased by her parents, brother Bernard Harris and sisters Rosalie Harris, Tillie Berger, Eileen Jordan, and her daughter Nicole Duff.
Maxine moved from St. Louis to Chicago, eventually making a life on the West Coast in Los Angeles, CA. She was a brave and fiercely independent woman, leaving home with very little and pursuing a lifelong career with various titles at Continental airlines. Maxine transitioned to purchasing at Garrett/Allied Signal, where she formed lifelong friendships and assisted with their many luncheons.
Maxine was very particular about how she lived. She loved to cook, eat more chocolate than humanly possible, drink sweet wine, sing, dance, though sometimes goofy, and dabble in many forms of art. Technology was a challenge for Maxine, so she made sure her daughters were always reminded to face any challenge head-on. She was a huge advocate for animals and her drive to stay busy and active kept her involved with many charities dedicated to their protec-tion.
She had style and grace, and lovingly or fiercely earned her nickname "Little Red", as every ho-tel manager in Hermosa Beach will testify while searching for a lost beloved stuffed hippo named Henry. Maxine lived her life with passion. Never to leave the house unkempt, even if applying her red lipstick kept her from leaving on time.
Maxine was fond of art, travel, music, and writing poetry. She enjoyed spending time with close friends, meeting new people, entertaining and being active within her community where she could create treasured memories. Maxine loved her family and deeply cherished her pets Maiya and Demi. She was an extraordinary woman who fought for life, as she loved life, and was taken too soon. Her heart was great and her poetic desire for a fairytale was matched by her fierce strength to love and live fully. She will be missed by all who knew her.
Death is just a gateway into the next journey, "It's never Goodbye, just So Long for now".
Maxine is lovingly remembered by her sister Audrey (Bernie) Millman, daughter Tracey Sum-mers, grandchildren Hannah (Becky), Jacob and Zachary Summers, Shane Wiggs, and Bryce and Ryan Duff, and great-grandson Ryker Earl Duff.
Graveside service Friday, May 27, 2:00pm at B'nai Amoona Cemetery, 930 North and South Road. Contributions in Maxine's memory may be made to St. Joseph Indian School or the ASPCA.
A RINDSKOPF-ROTH SERVICE