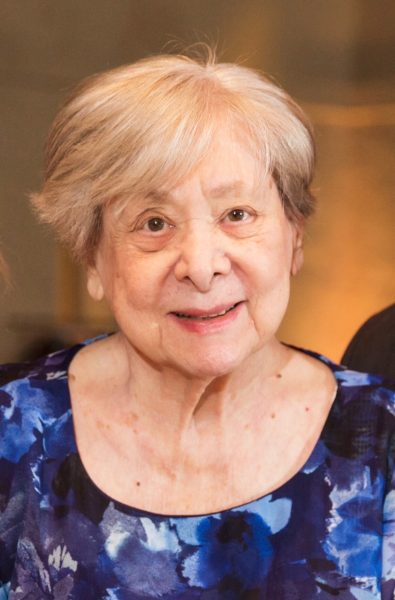 Mary Bernice Scherl, September 1, 2023
Mary Scherl, 90, died Friday, September 1, 2023 at St. Luke's Hospital in St. Louis County.
She is survived by her three children – Annie (Daryl) Jacobs, James Scherl, and Robert (Linda) Scherl; her grandchildren, Aaron Jacobs, Graham Scherl, Sarah Scherl, Elle Jacobs, Julia Scherl, and Isabella (Dylan) Schultz; great-grandchildren Lydia and June; her beloved cousins, nieces and nephews.
Born and raised in the Central West End in St. Louis, Missouri. Daughter of the late Sarah and Max Wolff, sister to the late Mary, Helen, Rose Lee, and June.
Beyond her immediate family, Mary was like a second mother to many, opening her home to anyone in need. She was a caretaker with a lot of love to give. She was the first to help her family and friends through hard times and took care of her mother and husband for many years.
She always prioritized family.
As a graduate of Soldan High School and Washington University School of Nursing, she pursued a career as an operating room nurse at Barnes Hospital and City Hospital. She later worked alongside her husband, Eddie, owning and running Congress Market and Wydown Market.
She always said the key to living a long life was to "never stop working".
Her quick witted personality led to lots of laughs. She was not afraid to express her likes and dislikes. She loved dogs, especially dachshunds. She loved candy, especially caramels and anything chewy. She loved to watch sports, especially football and tennis. She loved card games, especially Poker, Gin and Bridge.
She always had a zest for life.
Mary will be remembered for her infectious laugh, and through family stories, recipes, holidays, and the many lives she touched.
Graveside service Monday September 4, 10 AM at Chesed Shel Emeth Cemetery, 650 White Rd. 63017.
In lieu of flowers, the family asks that you consider donations to Forest Park Forever.
Visit www.bergermemorialchapel.com for more information. 
BERGER MEMORIAL SERVICE