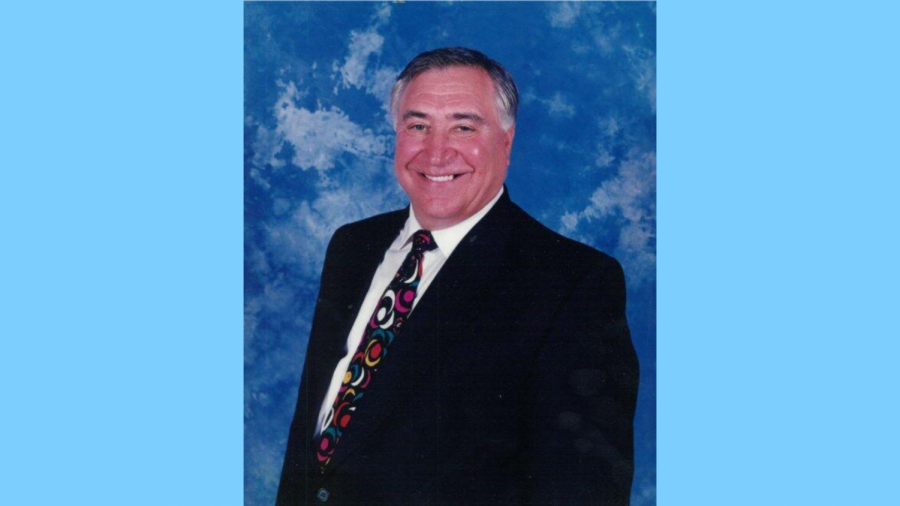 Marshall C. Stein, October 25, 1934 – February 27, 2021
Marshall was the life of the party and had the biggest heart, tough guy exterior but soft hearted and hospitable to all he entertained.
He was the only son of the late, Harry Stein and the late, Tillie (Eisenstein) Stein of St. Louis. 
Son-in-law of the late, Maurice D. Levenson and the late Hazel Martha (Herron) Levenson of Tarzana, California.
Marshall passed away peacefully at home with his loving family and hospice in attendance.
Beloved husband and best friend for 33 years to wife, Janice (Janie) Levenson Spielberg Stein. A match made in Heaven, Bashert!
Marshall worked hard in business. He and Janie traveled the world together and enjoyed the Lake of the Ozarks home for many years until retirement in 1998.
To Marshall, cruise ships were the best vacations ever and he also enjoyed short trips to Las Vegas where he had family. 
Marshall was a wonderful chef and hosted many parties at his Forest Crest Drive home and SCG home in Arizona, cooking most of the meal himself. He was a natural in the kitchen.
Father to Larry (Joyce Yanko) Stein and Rick (Linda Doran) Stein of St. Louis.
Loving and devoted step-father of Stephanie Ann Spielberg (Steven) Tate and Stacey Michelle Spielberg (Scott) Massa of Wildwood and Ellisville respectively.
Dearest Grandfather to Ryan Christopher Massa of Scottsdale, Arizona. 
Ryan unselfishly moved in with Marshall and Janie in 2017 from Wildwood, Missouri to be primary caregiver during their time of convalescence over a three year period.
Granddaughter, Katelyn Michelle Massa was Grandpa Marshall's amazing softball catcher at Southern Illinois University, Carbondale and he watched her tournaments on ESPN 3 religiously.
Granddaughter Megan Alysse Massa, a student at University of Missouri (Mizzou) followed in her Grandpa's cooking talents & enjoys his stir fry recipe on many occasions!
Grandson, Jacob Henry Tate of Ellisville, Missouri is an amazing drummer and Grandpa Marshall enjoyed seeing videos of Jacob's talented musical skills.
Grandfather of Alisha Lynn Stein (Brian) Lowery, Ashley Nichole Stein (Pete) Frisella and Jarrett Mathew Stein of St. Louis.
Brother of the late, Sonya Stein (Eddie) Shook and the late Louise Stein (Jim) Ramsey of St. Louis. 
Loving brother-in-law of the late Leslie (Dedra Kaplan) Levenson of Gilbert, Arizona, Terri Herron Levenson of Scottsdale, Arizona and Lee Levenson of Morgan Hill, California.
Loving cousin (bingo buddy) of Linda De Meulenaere (Marty Boucher) and Dr. Jerry Alan Olshan,  both of Phoenix.
Loving uncle, cousin and friend to many.
Marshall grew up in South St. Louis and graduated from Roosevelt High School.
At a young age, he was self-employed buying and selling burlap bags from grocery stores in the city then selling them to the farmers in the county. He was into recycling before it became popular.
His winning personality and perfect timing while telling a joke started long lasting relationships in life and business relationships throughout his career. 
Marshall opened Arkansas Finest Fried Chicken restaurant in Ballwin in the late 60's, then sold his interest and that business to the Stein, Egg and Poultry Company; becoming partners with his father and uncles. 
He merged the business with Pic a Chic Poultry Company in the 70's which then became Crown Foods, Inc. on Manchester Road.
At that time Marshall became sole owner and President of Crown Foods, Inc. after buying out his family. 
Marshall grew the business adding on foodlines and built his successful distribution business selling to grocery stores, restaurants and country clubs until he sold his business in 1991.
He retired to Surprise, Arizona in 1998 and designed and built his retirement home that same year.
Marshall enjoyed playing golf and was Social Director for the SCG Nine Hole Men's League for a number of years. 
He was known for his salad making ability at many championship dinners he organized for the league. They all looked forward to the club dinners and talked about his salad for years.
Marshall and Janie enjoyed many trips with family and friends during his lifetime. He will be missed by all who knew and loved him.
A private graveside funeral was held in memory of Marshall's life in Surprise, AZ in observance of the COVID-19 restrictions. No Shiva will be observed. Donations in memory of Marshall, may be made to Temple Beth Shalom, 12202 N 101st Avenue, Sun City, AZ 85351 or templebethshalomaz.org. Please visit bergermemorialchapel.com for more information.