Marian Auer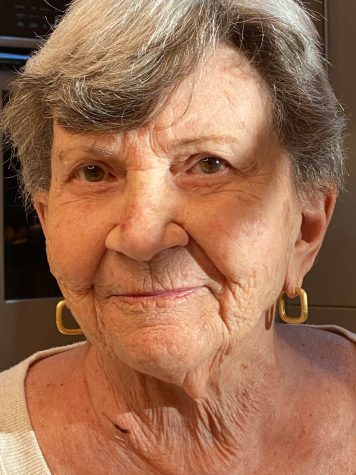 Marian Auer, June 14, 2022
Beloved wife of Arthur I. Auer, MD.  Dear mother of Arthur I. (Shary) Auer, II and David E. Auer, MD.  Loving grandmother of Hannah E. Auer (Tyler) Whitley, Alex H. (Sandi) Auer, Sam E. Auer and Nicole M. Auer.  Cherished great grandmother of Grayson Q. Auer and Jackson K. Auer.  Dear sister-in-law of Betty Auer (Tom) Philipsborn.  Beloved daughter of the late Howard and Myrtle Dillie.  Dear aunt of Lisa Philipsborn (Paul) Blumberg, Anne (Rick Ray) Philipsborn  and Mari (Eric Terman, MD) Philipsborn.
She was born and grew up in Granite City, IL.  Her early primary grades were attended in a one room schoolhouse.  She received her R.N. from the Barnes Hospital School of Nursing and worked at St. Louis Maternity Hospital in Labor and Delivery for a number of years.
Marian married the love of her life, Arthur, March 2, 1957 and they spent over 65 wonderful years together.  While they lived all their life in Clayton, MO, she and Arthur enjoyed traveling the world to places far and near.  Marian was a member and lifelong volunteer for NCJW and the Miriam Foundation, but her primary interest was raising her two boys.  She enjoyed being a lifelong reader, crossword puzzle worker and partner to her husband.
Memorial service Friday, June 17, 1:00 PM at Temple Israel, #1 Rabbi Alvan D. Rubin Drive. Visitation with the family beginning at 12:30PM until time of service. Live stream available at www.ti-stl.org/watch. Private family interment. Contributions in Marian's memory may be made to the Scholarship Foundation, 6825 Clayton Avenue, Suite 100, St. Louis, MO, 63139 or to the Miriam Foundation, 1138 N. Warson Road, St. Louis, MO, 63132.
A RINDSKOPF-ROTH SERVICE