Marcia A. (Spielberg) Arky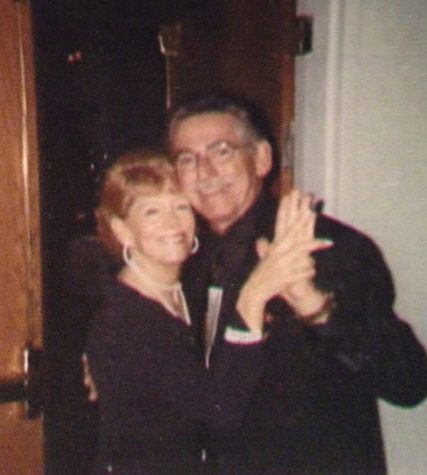 Marcia A. (Spielberg) Arky, April 9, 1940-May 3, 2023
Although our beloved Marcia has passed away, her legacy will forever live within our family and resonate through generations to come. Her influence and presence will continue to thrive in the hearts and minds of her loved ones. She has left an unforgettable mark on our memories and shaped who we are as a family today.
Her journey in life will be carried on by her husband, Sydney Leonard (Lenny) Arky, married for 63 years!
And through her amazing children, who have so many of her beautiful qualities. A dear mother of Jeffrey Arky, Terri (Arky) Cross, Timothy Arky, Julie (Arky) Ocampo.
Mother in law to Lynda Arky, Daniela Arky, Cameron Cross & Fabian Ocampo.
Dear grandmother of Justin Arky, Alex Arky, Jacqueline Arky, Sophia Arky, Sienna Arky Sebastian Ocampo, and Kaylee Ocampo.
Beloved sister and sister-in-law of the late Joan Segal (Late Fred Segal), Suzie Flom, Skip Spielberg, Elaine Spielberg, and Sandra Spirtas.
Beloved brother-in-law Arnold Spirtas, the late Fred Segal, and Alan Flom.
Daughter of the late Saul & Cecile Spielberg
Marcia was a very happy mother of our four children (5 if you count me) and my best friend of 63 years.
Marcia was known for her cooking (ask Dan Barutio & Mike Richter who ate at our house as much as our children) & our many friends that joined us for holiday meals & other gatherings. Everyone in our family can agree that she had a special gift. Each dish she lovingly prepared, carrying her unique touches, showcasing her passion and skill. Her incredible recipes and creations are cherished memories for all of us!
Marcia was also a manicurist in a well known salon in St. Louis then decided to do the same in our house! She would love to have different colors every month and special gems or art occasionally. We all admired this artistic side to her.
She also loved to learn and grow as an individual. She continued to study once the children grew older and took more college courses to continue her passion in history and art.
Marcia was an active lady who loved to dance! She loved to go to aerobics classes and always wore leg warmers that would match the leotard. She also fell in love with Zumba and loved to wear the skirt with all the coins hanging down that made noises.
My Marcia & I loved to Dance wherever and whenever we could! At the house, weddings, clubs & gatherings that we went to.
One of Marcia's other passions was hiking! She belonged to a hiking group that traveled to different countries as well as our local trails. She helped to start the original Happy Hikers with the Klevens & Sneller's.
Whenever we traveled Marcia would always say in jest that she could live in that location, and see our future. That is why we have lived in Scottsdale for the past 33 years.
She built and nurtured our beautiful family! This amazing woman changed my life, she made it exciting, took me around the world, and we shared so many beautiful memories together. I will continue to share our stories and life experiences together until we meet again my love.