M. Erwin Bry Jr.
Published November 17, 2021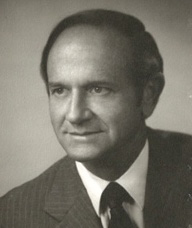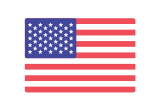 M. Erwin Bry Jr. passed away peacefully at the age of 96 on November 14, 2021.
Born in St. Louis, Erwin was the son of the late Sis and M. Erwin Bry, the beloved husband of the late Patricia Bry, ex-husband of the late Nancy Bry, devoted brother of the late Richman Bry, loving father of Terry (Holly) Bry and the late Lisa Bry, caring stepfather to Lynn (Bruce) Dole, Jeffrey (the late Darlene Eyster) Dreyer, Joseph (Rosemary) Dreyer, adoring "Poppa" to Kelly Bry (Steve Ciaccio), Courtney Bry (Michael Flanagan), Elliot (Elise) Dole, Elizabeth (Michael) Randolph, James (Jillian) Dole, Rosalind Dreyer (fiancé, Tom Strassner), playful great-grandfather to Lily and Alex Ciaccio, Chloe and Violet Flanagan, Clara and Tess Randolph, Teddi Dole, and dear friend to many.
Erwin attended St. Louis Country Day School where he formed many lifelong friendships and is the last graduate of the class of 1943 to pass away. He was on the tennis team in school and continued to play tennis into his 80s along with golf. After high school, Erwin was very proud to have served in the army in both Europe and the Pacific in World War II.
Erwin was an Investment Advisor at Newhard Cook, A. G. Edwards, and most recently Raymond James, retiring at age 91, and continued to follow the stock market after retirement. He was an enthusiastic sports fan, especially of the St. Louis Cardinals.
A yearbook quote, "Erwin's fun-loving nature and friendliness will be long-remembered…" applies to Erwin throughout his lifetime. In addition, Erwin was thoughtful, generous, and a great storyteller – his stories will be long-remembered as he will be long-remembered and deeply missed by his family and friends.
Private family funeral service. Memorial contributions may be sent to the National Kidney Foundation, 1001 Craig Road, Suite 480, St. Louis, MO, 63146 or The Foundation for Barnes-Jewish Hospital, 1001 Highlands Plaza Drive West, Suite 140, St. Louis, MO, 63110 or the charity of your choice.
A RINDSKOPF-ROTH SERVICE