Lydia Ruth Motchan
Published January 24, 2022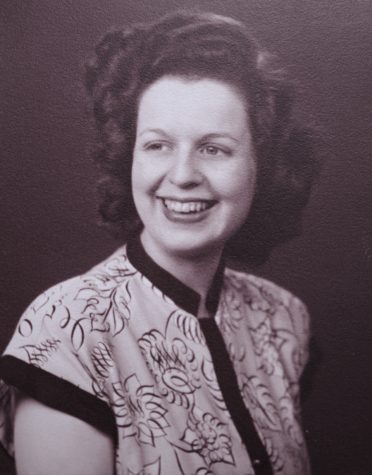 Lydia Ruth Motchan, January 20, 2022 
According to family lore, at the outset of the Great Depression, Lydia Rapport, then age 8 and considered the fairest and most honest of her three siblings, was tasked with splitting a gumdrop in four equal parts. At age 100, she remained generous and kind. As a centenarian, she celebrated with friends and relatives last July with 100 White Castles (which also turned 100 in 2021) and 100 Mounds bars (yes, 100 years old, too). Interviewed by a KSDK reporter about the key to a long, happy life, she said she simply followed the golden rule.
In early January, while eating a cheeseburger and onion rings from Carl's Drive-In, she surmised that the key to reaching 100 years of age was also very likely fried food and anything with butter. She was especially fond of Nathaniel Reid Bakery's almond croissants.
Lydia grew up in South St. Louis, on Virginia Ave. where she would walk up to Gravois and get ice cream at the nearby Velvet Freeze. It was along that same route that she watched President Harry S Truman drive by in a motorcade. She graduated from Roosevelt High School and was a member of the school's knitting club, the "Knit-Wits." She later attended Winona Institute in Indiana where she learned oil painting. She had a knack for the craft and was a two-time winner of the Missouri state competition for portrait oil colorists.
One of her first jobs was as a secretary at "The Sporting News" in the 1940s when she attended the St. Louis Cardinals and Browns World Series. In later years, she edited the Jewish Hospital of St. Louis "216" newsletter and interviewed such luminaries as Barbara Walters. She retired from the hospital as assistant to the president.
She loved animals and after retiring, she frequently offered to dog-sit for friends, traveling as far as Michigan and California. Well into her 90s, Lydia and her neighbors at Manor Condominiums would attend Tai Chi class at Covenant Place. Lydia had a seemingly endless network of friends. She remembered details about all of them, and continued to wish them well on birthdays and special occasions with cards and emails. She always had a ready smile and a kind word for everyone she encountered.
Beloved mother of William (Mary) and beloved wife of the late Carl Motchan.
A graveside service was held Jan. 24 at Chesed Shel Emeth Cemetery in Chesterfield.