Lois Yaffe Lesser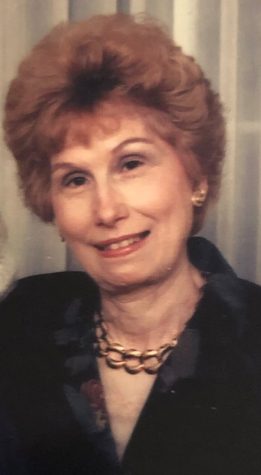 Lois Yaffe Lesser, April 8, 2023
Lois passed away unexpectedly at the age of 88.
She is survived by her two children, Herb (Sue) and Lori; her three grandchildren Ben, David and Mara; her sister Sue (Mort); cousin Stanley; niece and nephews and her ex-husband Howard Lesser. She is predeceased by her parents Ben and Betty Yaffe, her aunt Ruth and dear friends.
Lois lived most of her life in St. Louis, where she married and raised a family. She volunteered at the local women's chapter of the Cancer Society and volunteered at the JCC, reading to children in day care.
Lois enjoyed playing Mah Jong and loved to read. She was a kind and caring person who would help anybody she could. She will be deeply missed.
Graveside service Tuesday, April 10 at 11 AM at Chesed Shel Emeth Cemetery, 650 White Road. Memorial contributions preferred to the American Heart Association. Please visit bergermemorialchapel.com for more information. BERGER MEMORIAL SERVICE