Linda "Cookie" Broddon Dwork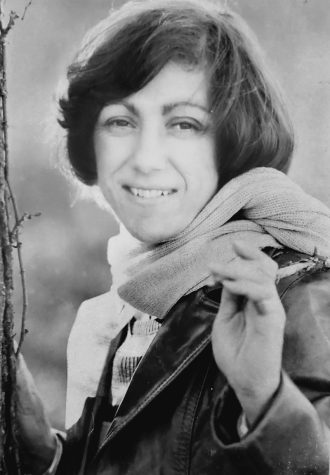 Passed away peacefully surrounded by her family on April 9, 2022. Linda was preceded in death by her loving parents, the late Jacob and Mercedes Broddon, grandparents, the late Harry and Pearl Goldman, and brothers, the late Norman and Alan Broddon. Beloved mother and mother-in-law of Kim (Darren) McChesney, grandmother of Ethan and Tess McChesney, dear sister of Rochelle (Late Norman) Karty, sister-in-law of Marcia Broddon and Suzie Broddon, aunt to over a dozen dearly loved nieces and nephews, and friend to many.
Cookie was known by her community, in both St. Louis and Kansas City, as the most thoughtful of women, with a generous heart and an infectious smile.
A graduate of Soldan High School, she worked as an administrative assistant throughout her life. Highlighted by a 20+ year career at Schneider Heating and Cooling, where she cultivated many professional and personal relationships. Cookie was an avid Mahjong player with a devoted circle of friends she played with until her final weeks. She adored the St. Louis Cardinals and was a lifelong fan of pro football, especially the Kansas City Chiefs, all of which lifted her up throughout her illness.
She was a hands on grandma to Ethan and Tess, who called her "Gibbie", spending weeks with them every summer and during holidays, attending Ethan's marching band concerts and Tess's theater and music productions. Even taking them on trips: Tess to New York and Ethan to Royal's Spring Training in Arizona.
Cookie's greatest love was giving to others. She was always there with flowers, homemade apple pie or a kindly-worded card when a loved one was in need, or just for the hell of it. This kindness extended to strangers too, as she spent hours volunteering at the Harvey Kornblum Jewish Food Pantry and the Ronald McDonald House.
Cookie will be honored and missed, though her spirit will endure through her loved ones and the values she lived by.
Funeral Service Thursday, April 14, 10:00 AM at Berger Memorial Chapel, 9430 Olive Blvd 63132. The service will be livestreamed at www.bergermemorialchapel.com. Interment following at Chesed Shel Emeth Cemetery in University City. Memorial contributions preferred to Harvey Kornblum Jewish Food Pantry and Ronald McDonald House.
BERGER MEMORIAL SERVICE