Leslie Stephen Wagner
Published October 31, 2021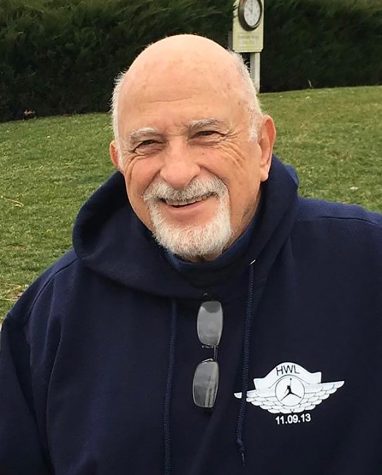 Leslie Stephen Wagner, October 1, 1940 – October 30, 2021
Beloved husband of the late Marilyn Wagner for 59 years. Dear father of Jonathan (Michele) Wagner, Randi (Keith) Nicolai and Michelle (Shayne) Schmeeckle. Loving grandfather of Josie and Kylie Wagner, Alex Nicolai, Anna, Emily and Allison Schmeeckle and Madison Goldberg. Brother of the late Alice Schlackman. Cherished uncle, brother in law, cousin and friend. 
Les Wagner, best known as Papa, was born and raised in Brooklyn, New York and moved to St. Louis in 1969 where he became a pillar of the community. Les was a footwear executive with Edison Brothers, Steve Madden, and Diba Imports. He was passionately involved with the Easter Seals Midwest (formerly Life Skills foundation) for over 30 years, serving on the board of directors. Les also was one of the founders of the annual Life Skills celebrated golf event which helped to benefit the lives of those with disabilities. Through his work in the footwear industry, as well as his philanthropic endeavors, he became a mentor to many with his genuine tough love. He was a kind, compassionate, and generous man who made a lasting impact on the lives of countless people.
Les enjoyed supporting his hometown Cardinals and Blues, as well as the Kansas City Chiefs.  Most of all,  Les was an avid golfer, playing over 200 rounds annually at Persimmon Woods Golf Club with three hole in ones to his credit. According to Les, his golf game had a lot of room for improvement but he was an admired member and loved by everyone he came in contact with.
Above all else, Les was a family man. He was a supportive and loving husband, father and papa who never missed an opportunity to tell or show his love. He enjoyed vacationing every summer in Hilton Head with his family, creating many wonderful memories.  One of Les' most distinguished honors as a papa was being the official referee at the family Thanksgiving kickball games, where he was always known to favor the grandkids team. 
Les' life should be celebrated.  His family will continue to carry on the extraordinary legacy he leaves behind. 
Funeral service Tuesday, November 2, 1:00 p.m. at Congregation Shaare Emeth, 11645 Ladue Road.  No visitation prior to service. Interment will follow the funeral at Chesed Shel Emeth/Beth Shalom Cemetery, 650 White Road.  Contributions in his memory may be made to the Easterseals Midwest, 11933 Westline Industrial Drive, St. Louis, MO, 63146 or to the Siteman Cancer Center, MSC 1247-414-2100, 7425 Forsyth Blvd., St. Louis, MO 63105.  The funeral service will be available via live stream, please visit www.rindskopfroth.com for more information.
A RINDSKOPF-ROTH SERVICE