Lee "Sue" Smith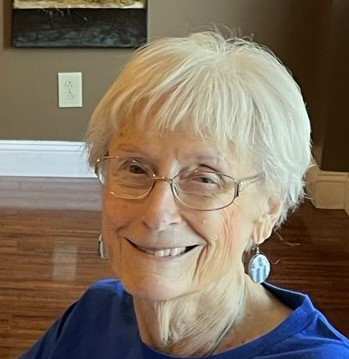 Lee "Sue" Smith, April 23, 2023
Born October 2, 1931 in St. Louis Missouri. Beloved wife of Dr. Carl Smith for 23 years. Daughter of the late Jeane (Earl) Susman and Budd (Marian Jeane) Lewin. Sister to the late Mary (late Marv) Cummins. Mother of Rick (Lisa), the late Joanne (Steve) Dyvig and Jim (Tracey) Gans. Stepmother of Lillian McCrady. Grandmother to Becky (Mike) Solomonov, Ashley Loehr, Jeff Gans, Tyler (Jenn) Gans and Rachel (Matt) Barrand. Great-grandmother, aunt, cousin and friend. 
Sue enjoyed her career as an English teacher at Visitation Academy, except for the years she was picked to oversee the school's yearbook. She retired for a brief period before beginning a second career as a therapist and counselor, working first for several companies and later starting her own. 
After finally retiring she began painting is several mediums and she especially enjoyed painting religious icons and giving some to friends and selling others. She proudly displayed her water color paintings at the Ely Minnesota Art Fair. 
Sue and Carl loved their summers spent on Burntside Lake in Ely where they spent time boating and visiting with their Minnesota friends. They loved their cats and you could always find one or two of them running around the house. 
Sue loved to travel and travel she did, with Carl, with her mother and sister and with friends. Trips included China, Italy, Iceland, France, Israel and other destinations too numerous to list. 
And she and Carl loved their Cardinals. 
The funeral will be at Emmanuel Episcopal Church at 9 South Bompart at 10:30 a.m. Interment will be at Valhalla Cemetery. A Reception will be at the home of Rick and Lisa Gans at 13462 Maple Ridge Ct., St. Louis, MO 63141 on Tuesday from 3 pm – 7 pm. In Lieu of flowers please contribute to: St. Louis Children's Hospital, One Children's Place, St. Louis, MO 63110.