Lee Glaser
Published November 16, 2022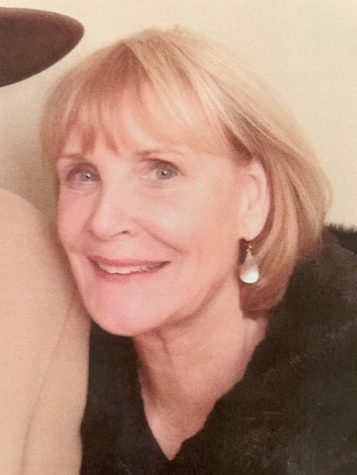 On Sunday, November 13, 2022, Lee Glaser, loving wife, mother and grandmother passed away at the age of 86.
Born and raised in Pasadena, Lee was a true California girl. Her passion for teaching, however, took her from the beach to Switzerland, New York and finally to St. Louis where she married the love of her life and raised her family.
While Lee would say her greatest accomplishment was raising her two daughters, she was an accomplished tennis player and skier, an avid reader, was passionate about traveling, the arts, adored entertaining in her home and made a mean Jello shot.
Lee was incredibly kind, caring and genuinely interested in the well-being of others and life's simple pleasures brought her true happiness. She treasured her many friendships and the feeling was reciprocated.
Lee is the beloved wife of Louis Glaser and adored mother of Amy (Andrew) Weinstein and Robin (Kelly) Glaser Roy; loving grandmother to Hadley, Jack and Goldie; dear sister to Fred Hughes Jr. and the late Donna Kline; special aunt to Liz (David) Weinstein, the late Michael (Deb Dubin) Steinbaum, Richard (Lecie) Steinbaum, Lynn (Jim) Klein, Gary (Perri) Silversmith, Don (Debbie) Silversmith; Mark and Fred Hughes III; cherished daughter of the late Marshall and late Helen Hughes; loving daughter in law to the late Morris and late Edith Glaser.
Funeral service to celebrate and honor Lee's wonderful life will be held on Friday, November 18th, 11:00 AM at Berger Memorial Chapel 9430 Olive Blvd. Visitation 10:30 AM until service. Interment United Hebrew Cemetery. In lieu of flowers, memorial contributions are welcome to Nine PBS. Please visit donate.ninepbs.org. Please specify donations are in memory of Lee Glaser. Please visit bergermemorialchapel.com for more information.
BERGER MEMORIAL SERVICE