Leatrice (Lee) Weber Salky
Published September 10, 2022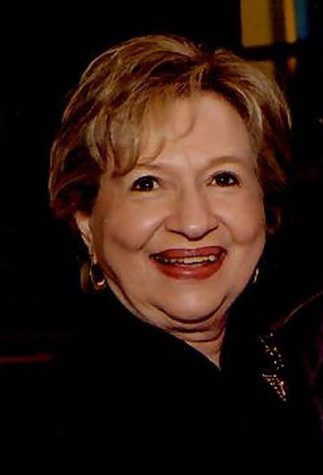 Leatrice (Lee) Weber Salky, 1931 – 2022
Leatrice (Lee) Weber Salky passed away on September 9, after a heroic struggle with Alzheimer's disease. She was born in St. Louis on March 29, 1931 and attended Soldan High School. She met Bernard (Burney) Salky at Washington University, and the two married in 1951. Lee and Burney moved to Fort Benning, GA shortly after their marriage – where Burney served in the U.S. Army – and welcomed their daughter Paula. They returned to St. Louis, where son Kenneth (Kenny) was born.
Lee was preceded in death by her adoring sister Annette W. Hyatt. She is survived by her loving husband of 71 years, Burney, daughter Paula, son Kenny (Molly), and granddaughters Sarah Salky and Ellie (Jared) Weinstein.
Lee will be remembered for her fierce sense of humor, her distinct and timeless style, and, most of all, for her deep and unconditional love of family. She was a matriarch in the truest sense, guiding and supporting her family and bringing them together in love and affection, including in her final days. Being a grandmother was one of her greatest joys – a role she relished and will forever be remembered for. With an open heart and open arms, she was notorious for never saying "no" to her granddaughters.
An advocate for all children, Lee devoted much of her life to expanding opportunities for children in the St. Louis area – first as a social worker, and later as a beloved tutor and reading coach at Mason Ridge Elementary and Head Start. At a time when women-owned businesses were rare, she owned and operated custom stationary store Paper World, in partnership with her friend Shirley Grossberg.
Together, Burney and Lee shared a vibrant and active life filled with travels around the world, great friends, and a loving family. She lived her life to the fullest, quick with her unforgettable laugh, sharp wit, and endless love. She shined bright and was never dimmed by her disease.
Graveside service Monday, September 12th, 1:00 PM at Beth Hamedrosh Hagodol Cemetery, 9125 Ladue Road. Memorial contributions preferred to the Alzheimer's Association, 9370 Olive Blvd, 63132. Please visit bergermemorialchapel.com for more information.
BERGER MEMORIAL SERVICE