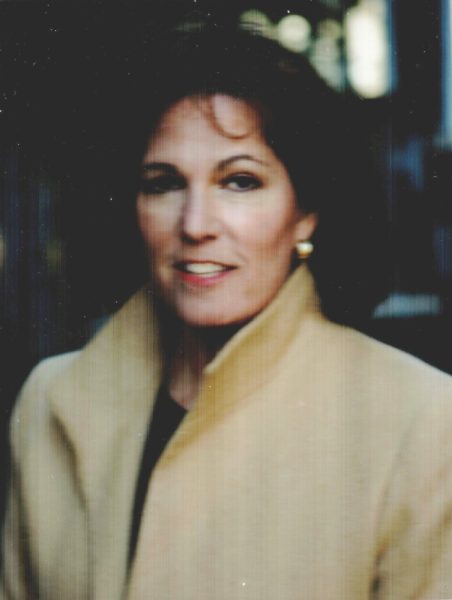 Laurie LeMaster Stern, born June 14, 1953, died August 20, 2023 peacefully after a brief illness.
Laurie is survived by her husband, William (Bill) M Stern, her brother, Barry LeMaster, her stepsons, David (Scooter) Stern, Edward Stern, and Peter (Megan) Stern and step grandson, Gabe, her sister-in-law, Fran Berger, her aunt Elaine Gernstein, her nephews, Jim (Sue) and Jeff Berger, her many cousins and friends. Laurie is the daughter of the late Dr Sherman and Betty LeMaster.
Laurie attended Clayton Schools and graduated from Washington University. She held several positions at different companies including McDonnell Douglas with top-secret clearance, Maritz with much success, and Blake and Davis (Sotheby's) selling real estate. She also owned and managed shopping centers.
Laurie's life was full of her passions which included golf, bridge, gardening, and traveling. She was a member of The St Louis Women's District Golf Association for top local golfers. She was an excellent bridge player, traveled to national tournaments and reached the status of Life Master. She was an active member of the Ladue Garden Club and always had beautiful gardens and flower arrangements. She and Bill loved traveling all over the world especially trips to world class golf courses. They also wintered in Naples, Florida golfing and enjoying the sunny weather.
Laurie lived life with gusto. She loved the best of everything, and she especially loved her time with her friends. She loved happy hours, cooking and entertaining, and dining at fine restaurants. She was active with the Humane Society, serving on the board for a time and always had a dog by her side. Laurie was always smartly dressed and she adhered to the quote, "There are two things you can never have too many of: good friends and good shoes!"
Graveside service Sunday, August 27th, 10:30 AM at Bellerive Gardens Cemetery, 740 Mason Road. Visit bergermemorialchapel.com for more information. Memorial contributions preferred to The William and Laurie Stern Kidney and LiverFund at Barnes Jewish Hospital, The Humane Society of Missouri, or a charity of your choice.
BERGER MEMORIAL SERVICE