Larry W. Glenn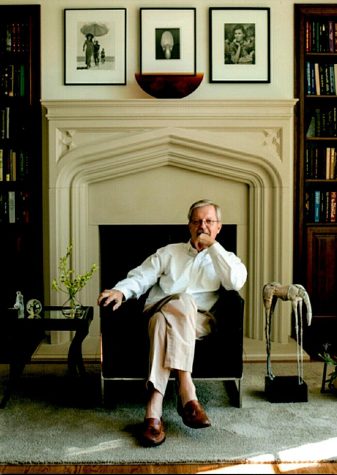 Larry W. Glenn, June 9, 2022
Larry Glenn, son of Austin and Valada Glenn, was born July 9, 1947. He graduated from St. Louis University School of Law in 1974, cum laude, after receiving his BA in business from the University of Missouri, Columbia in 1969. Larry married Gail in 1970.  His three passions included his family and friends, the law and his photography.
Larry loved his career as a trial lawyer.  He believed in helping those who were wronged and fought valiantly in their defense.  His many accomplishments included: President of the Lawyer's Association of Saint Louis, chair of the trial section of the Metropolitan Bar Association, chair of the legal committee at Shaare Emeth and Camp Rainbow, and syndicated columnist in a business/legal newspaper serving several states. He entertained his readers with strong legal opinions, but was most known for his article on the tragic death of Arthur Ashe, as well as other socially relevant topics. As a respected member of the legal community, Larry was often asked to be a guest speaker at various legal seminars. He was a lawyer in his heart to his last day.
Larry was a committed member of the Board at the Sheldon and the Missouri Association of Trial Lawyers. His compassion was reserved for his many years as a founding Board member of Camp Rainbow, a special camping program for children with cancer or blood diseases.
Although an accomplished professional, Larry always put the needs of his family as his highest priority; whether coaching little league baseball, soccer, working on Science Fair projects or helping drive endless carpools, his family knew they could count on his support. As the family enlarged, he offered the same enthusiasm and carpool runs as he watched his grandchildren flourish.
Many a friend and relative have their home aesthetics enhanced by a photo from Larry. An avid amateur photographer, everyone could count on him to document all family activities and travel excursions. Once Larry was diagnosed with Parkinsons, Gail and Larry used his huge cache of photos to benefit the Parkinsons Association by donating proceeds from their "Pictures for Parkinsons" events.  Larry and Gail believe strongly in giving back to the community.
After surviving cancer twice in his thirties, Larry was diagnosed with Parkinsons in his early sixties. Larry not only loved his family, immediate and extended, he found great comfort and joy in his connections with many close friends. With his friends, he traveled extensively, participated in a history book club, and enjoyed his long lasting poker group, golf trips and photography excursions. Larry led the way to purchase a well loved home in Montana, setting the stage for longterm meaningful memories with family and friends.
Larry will be missed by his wife, Gail, his children Ethan and Alise, granddaughters Alyssa Fritz, Anna Gardner and Isebella and Cheyenne Glenn (Arizona), in laws, nephews, nieces, extended family and his deep and loyal following of incredible friendships.  In spite of various hardships, Larry maintained his dignity and took great pleasure in the life he led.
Funeral service Sunday, June 12 at 1 PM at the Mausoleum at New Mt. Sinai Cemetery, 8430 Gravois. Masks are required. Interment follows. Memorial contributions preferred to the Greater St. Louis Chapter of the American Parkinson Disease Association, 16100 Chesterfield Parkway West, Ste. 125, Chesterfield, MO 63017. Please visit bergermemorialchapel.com for Live Stream details. BERGER MEMORIAL SERVICE