Kenneth Chapel
Published October 7, 2022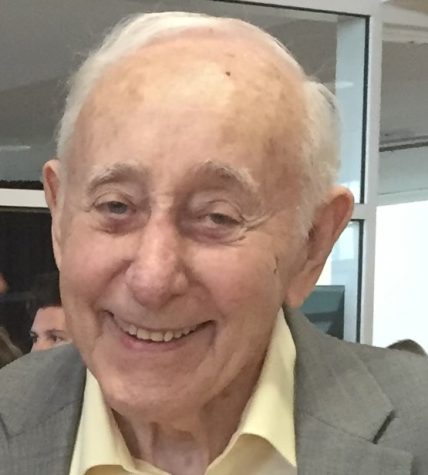 Kenneth Chapel died on Friday, October 7. He was the dream husband of Annabelle Chervitz Chapel; the favorite father of Fawn Chapel (Alan Nemes), Paige Chapel (Rhian Lombard), Hal Chapel (Debbie Danielpour Chapel), and Craig Chapel (Audrey Sheldon Chapel); the adored ZZ (grandfather) of Rafi Nemes (Shira Kelin), Casara Nemes (Jonathon Leiner), Hody Nemes (Ariella Nadler), Kari Lombard (Rob Thunstall), Lucas Chapel, Hannah Chapel (Nick Schraut), Shayna Chapel (Aaron Cotton), Ben Chapel, and Jonah Chapel; and the sweet great-grandfather of Shaya, Halleli, Henry, Julian, and Emmett.
Kenny was the loving son of Sam and Sarah Chapel. He was devoted to his late siblings Betty Chapel, Jake (Bessie) Chapel, Paul Chapel, Ann (Morty) Sillman, and Harry (Beverly Levin and Shirley Kay) Chapel.
Kenny was a self-taught jack-of-all-trades, and a successful businessman. He was a joyful dancer and had a delightful sense of humor with the best comedic timing west of the Catskills. His greatest desire was to give of himself to those he loved … and he loved so many
Graveside service Sunday, October 9th, 9:00 AM at Beth Hamedrosh Hagodol Cemetery, 9125 Ladue Road. Please visit bergermemorialchapel.com for more information.
BERGER MEMORIAL SERVICE