Karen Tucker Fox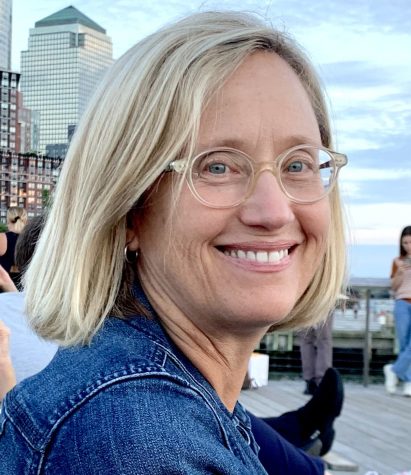 Karen Tucker Fox, April 24, 2022
Beloved wife of Richard "Rick" Fox. Loving mother of James and Grant Fox. Dear daughter of Ed and the late Astrid Tucker and daughter-in-law of Irene and the late Irwin Fox. Beloved sister of Christine (Peter) King and sister-in-law of Danny (Jill) Fox, Nancy Fox and the late Geri Fox. Dear aunt of Andrew (Kristina) Fox, Hayley (Brent) Chod, Mia Knowles, Jordan and Ethan Jablonow. Special cousin of her Swedish family members, Maria, Caroline and Ulrika Ehrby. Dear cousin and friend.
Karen was a cartographer, historian, social entrepreneur and author. She created her non-profit company, Sporting Geography, to help teach kids about geography through collegiate and professional sports. She was passionate about local history, volunteering at the Wildwood Museum, and authoring two books, "One-Room Schoolhouses of Meramec Township, St. Louis, Missouri" and "Roadside History of Western St. Louis County, Missouri".
While Karen was a history enthusiast, it easily took second place to her love for her family. She was a great mother and there wasn't anything she wouldn't do for her boys, including becoming a Scout Master. Karen was warm, generous and caring, and could light up any room with her amazing smile and energy. It was a blessing to know her and she will be dearly missed.
Memorial service Wednesday, April 27, 10:30AM at United Hebrew Congregation, 13788 Conway Road. Contributions in Karen's memory may be made to Missouri Historical Society, P.O. Box 775460, St. Louis, MO, 63177; United Hebrew Congregation, 13788 Conway Road, St. Louis, MO, 63141; or the Siteman Cancer Center, MSC 1247-414-2100, 7425 Forsyth Blvd., St. Louis, MO, 63105.
A RINDSKOPF-ROTH SERVICE