Judith Schultz Siegfried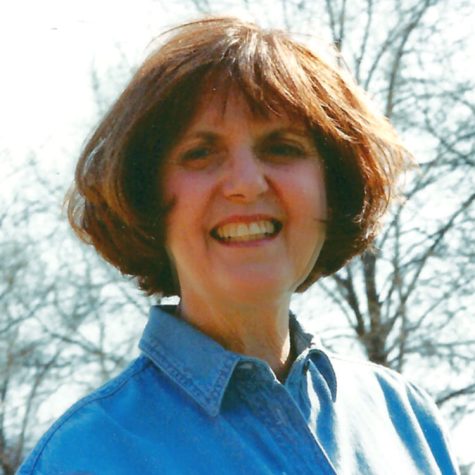 Judith Schultz Siegfried died March 21, 2023. She is survived by Sidney, beloved husband of 70 years, children Ida (the late William Bricken), Elaine (Daniel Hoft) and Louis, grandchildren Isaac (Sarah Klein), Galen, and Stella Hoft and Max Siegfried, and brother-in-law Harold (the late Madelyn) Siegfried; predeceased by sisters Lois (the late Marvin) Platt and Alice (the late Sam) Rosch, sisters-in-law Audrey (the late Richard) Hahn and Faye (the late Frank) Raisher, and brothers-in-law Alvin (Helene, the late Charlotte) Siegfried.
Born November 25, 1931, to Theresa and Harry Schultz, she grew up in north Saint Louis where houses had porches and kids practicing music could be heard from outside. Judy began piano at five. From her tailor father she learned garment construction, a second passion.
Following a year at Washington University she met Sidney, a law student. They married and started a family, spending his military service stationed in Sault Ste Marie, Michigan where they acquired lifelong friends and memories. They returned and remained back home excepting one anomalous Southern year in Memphis, Tennessee.
Low-key and responsible, Judy still managed to do mostly as she pleased. A pianist with "perfect pitch" playing by ear, she collaborated with local performers. She conceived and crafted beautiful clothing. She shared and explained wonders: Greek mythology, long division, how to diagram a sentence or pull off a faithful pencil portrait. She read novels to her daughters and short stories alone. She was a fierce advocate.
For her grandchildren she fashioned imaginative costumes and provided Lego towers and birthday parties, transportation to dance lessons and to sports practice. A rather reluctant cook, she rose to the challenge of producing superior family meals as the spirit moved her.
In 2016 Judy suffered health setbacks which let her off the hook of life's tediums and gave way to adventures with puns, wordplay, wisecracks and one-liners, shared among her husband and kids now providing the assistance she relied upon. Despite diminished short term memory she could recite her Social and the lyrics to favorite Broadway songs and enjoy her extensive collection of Andre Previn improvisational jazz CD's. More than once she declared she was more comfortable than she had ever been in her entire life. She died at home on her own terms, with family at her side.
Graveside services will take place at Beth Hamedrosh Hagodol, March 29, 11:00 am, followed by Shiva, 10 Heather Hill, 12:00-5:00 pm.