Judith Medoff
Published September 29, 2022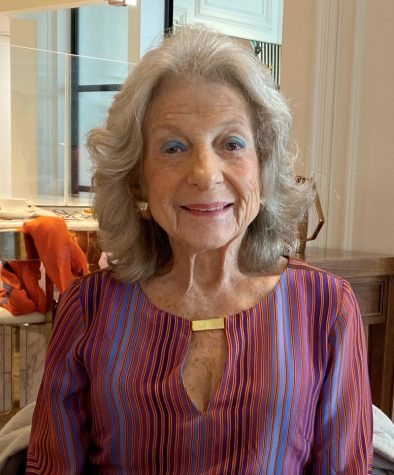 Judith Medoff, September 28, 2022
Judith (Judy) Zuckerman Medoff passed away with her sons, Benjamin and Nathaniel by her side, on September 28. She fought her cancer diagnosis with the same grit and will with which she approached all aspects of life. Born on October 8, 1938 in the Bronx, NY, Judy is predeceased by her beloved husband, Gerald Medoff, her parents, Nathan and Ruth Zuckerman, and her brother Gerald Zuckerman, all of whom she loved beyond measure. She is survived by her sons, Benjamin (Alisia St. Florian) and Nathaniel (Sherri Berger) and her grandchildren, Julia, Alex, Jonah and Jacob.
Judy and Jerry met in New York, while he was studying at Columbia University and she at Barnard College. After moving to St. Louis for Jerry to attend medical school at WashU, they headed to Boston where Judy completed her Ph.D. at Brandeis University before returning to St Louis, the city these two New Yorkers would call home for life.
Judy spent her career as a distinguished Professor of Biology at Saint Louis University. Her love of science was perhaps only superseded by her devotion to her students as evidenced by the myriad of students invited to attend all Medoff family holidays and celebrations. The door to their home on Kingsbury Boulevard was open to all at all times.
Above all, Judy was fiercely loyal to her family and friends. She was the real deal as they say, as genuine and humble as they come, firmly rooted in her Bronx pedigree. For her kindness, she was blessed with a group of friends, the "girl squad" as her family later referred to them, that enveloped her with love. Through Jerry's illness as well as her own, Judy's friends showed devotion in so many immeasurable ways. For this, she was eternally grateful.
Those who she has left behind will remember Judy's intellectual curiosity and insatiable desire for learning and knowledge. Her pile of New York Times, never to be discarded until every last word was absorbed, is legendary. Any museum visit required at least half a day because Judy could not pass by a single work without reading its full description and absorbing its every nuance. Her decades long membership in the Shir Ami singing group brought Judy immeasurable joy, both through the music and heritage, and through her dear friends with whom she sang. Judy was a prolific artist and enjoyed her classes at St. Louis Community College, especially in her retirement years. She, of course, formed friendships with her classmates and instructors and became deeply involved in their lives.
There is hardly a single left-leaning charity that Judy did not support nor a political cause that she did not have a strong opinion about. Still, her love of people crossed party lines and she was always able to find connection. We celebrate Judy's life and may her memory be a blessing to all.
Visitation Friday, September 30th at 9:30 AM at BERGER MEMORIAL CHAPEL, 9430 Olive Boulevard. Funeral service follows at 10 AM. Interment at Beth Hamedrosh Hagodol Cemetery, 9125 Ladue Road.
In lieu of flowers, please consider a donation in Judy's memory to the Bais Abraham Congregation or the St Louis Symphony. Please visit bergermemorialchapel.com for more information.