Judith Albert Kaplan
Published September 7, 2022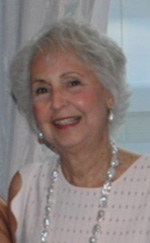 Judith Albert Kaplan passed away suddenly and unexpectedly on September 5, 2022.
Judy was born in Cincinnati, Ohio on May 16, 1944. After marrying Philip Kaplan in 1966, the couple moved to New York City where Judy worked in advertising while Phil completed his Masters in Tax Law at New York University. In 1967, they moved to St. Louis and shortly thereafter started a family with the birth of their twin sons.
Judy was preceded in death by her parents, Julius and Edith Albert. She is survived by her loving husband of 56 years, Phil, sons Howard (Kerrigan) and Michael (Jodi), and grandchildren Jason, Jordan, Matthew, Callie, and Connor.
Judy graduated from the University of Missouri School of Journalism. She had a successful early career in advertising and later in travel writing for the St. Louis Post Dispatch, St. Louis Jewish Light, Ladue News, and Cincinnati Israelite. She was a passionate board member of Jewish Family Services for 18 years and more recently served as a board member of the St. Louis Jewish Light. In addition to her work and volunteer activities, Judy was a devoted wife, mother, grandmother, and friend, connecting with all of them continuously. Judy will be terribly missed by all those who adored her.
Funeral service Friday, September 9th, 12:00 noon at Congregation Shaare Emeth, 11645 Ladue Road at Ballas. No visitation prior to service. Interment Beth Hamedrosh Hagodol Cemetery. Memorial contributions preferred to the St. Louis Jewish Light, Jewish Family Services or the charity of your choice. Please visit bergermemorialchapel.com for Live Stream information.
BERGER MEMORIAL SERVICE