Joyce Steinberg
Published December 16, 2022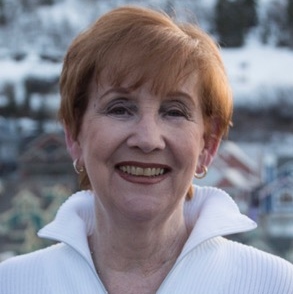 Joyce Steinberg (nee Kahn)
Born June 4, 1941, passed away on December 15, 2022
Beloved wife of Alan J. Steinberg.  Loving mother of Les (Linda) Steinberg and Julie (Rusty) Hyken.  Dear Grammy to Lou Steinberg, Court Hyken, Nina Steinberg, and Cooper Hyken.  Beloved daughter of the late Harry and Betty Pass Kahn.  Dear sister of Farrell Kahn of Chatham, MA and sister-in-law of Gloria Friedman.  Dear aunt, cousin and friend.
Joyce and Alan began dating in high school and their love story spanned over sixty years. After one year at Miami University in Florida, Joyce returned to Missouri to join her love at the University of Missouri, Columbia. They were married in 1962.
Joyce worked for Saks Fifth Avenue while dating Alan as he studied at Mizzou. Once Les and Julie were of school age, Joyce worked part-time so she could always be home when her children returned from school. Subsequently Joyce became a customer service agent for twelve years with TWA allowing her family the luxury of travel. Joyce's last stop in her employment career was to work at Steinberg & Steinberg with Alan and Les.
Joyce, along with Alan, loved to host family for the holidays and bar-b-q's around the pool. The marriages of her children and the arrival of her grandchildren were some of the happiest and proudest days of her life. There was never a playdate with Grammy that didn't result in a bag full of new toys for her four pride and joys.
Graveside service Sunday, December 18, 2022, 10:30 AM at Beth Hamedrosh Hagodol Cemetery, 9125 Ladue Rd.   Live stream available at www.rindskopfroth.com.  Memorial contributions in Joyce's memory preferred to the Alzheimer's Association, 9370 Olive Blvd., St. Louis, MO, 63132 or to Evelyn's House, C/O The BJC Foundation for Hospice, P.O. Box 790369, St. Louis, MO, 63179, whose incredible staff rendered such great care to Joyce in her last days.
A RINDSKOPF-ROTH SERVICE